US Lacks Sufficient Oversight Of Sensitive Bio-Research Labs, Says Congressional Watchdog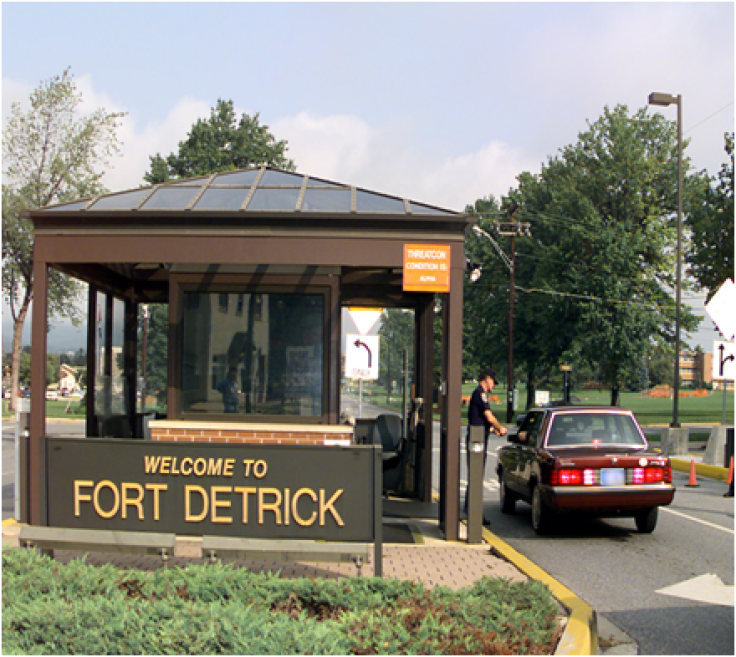 The United States lacks an overarching strategy for research on deadly infectious disease, a congressional watchdog said today.
The Government Accountability Office, or GAO, said the country has failed to institute a uniform strategy for its collection of high-security research laboratories -- and the government has no idea how many such laboratories actually exist.
Based on a survey, the government puts the number of sensitive research facilities somewhere in the neighborhood at 1,495 -- which the GAO called an "incomplete picture." The watchdog said the number of facilities had risen from 1,362 in 2008.
The collection of laboratories, however, includes some impressive assets. Ft. Detrick, MD, hosts the U.S. Army Medical Research Institute of Infectious Diseases, where military and civilian researchers study anthrax among other deadly pathogens, in addition to the National Cancer Institute -- Frederick and, soon, the National Interagency Confederation for Biological Research.
Around the country, such "high-containment" laboratories are built to local standards, given a lack of national guidelines for their design, construction and operations, the GAO said, following up on a study conducted in 2009.
"The cost of building and maintaining high-containment laboratories, combined with the current lack of national standards and the uncertainty about the number of high-containment laboratories needed to address priorities, exposes the nation to risk," the GAO stated.
Regarding a lack of safety standards, the GAO said, one facility operated by the Centers for Disease Control and Prevention in Atlanta failed to adequately maintain backup power sources. In 2007, lightening knocked out power to a building, shutting down the air-pressure system that prevents deadly pathogens from escaping.
A simple grounding cable might have prevented the incident. However, a local construction crew had earlier cut the cable while digging around nearby, failing to notify CDC. Officials there said local law does not require monitoring of such grounding cables.
The CDC declined to comment on the report, referring media questions to the White House, which disagreed that the number of labs was growing and that there was safety risk. The GAO report was requested by Rep. Fred Upton, a Michigan republican who serves as chairman of the U.S. House committee on energy and commerce, among others in Congress.
Published by Medicaldaily.com