U.S. Medical Schools Pledge More Focus on Veterans' Mental Health Problems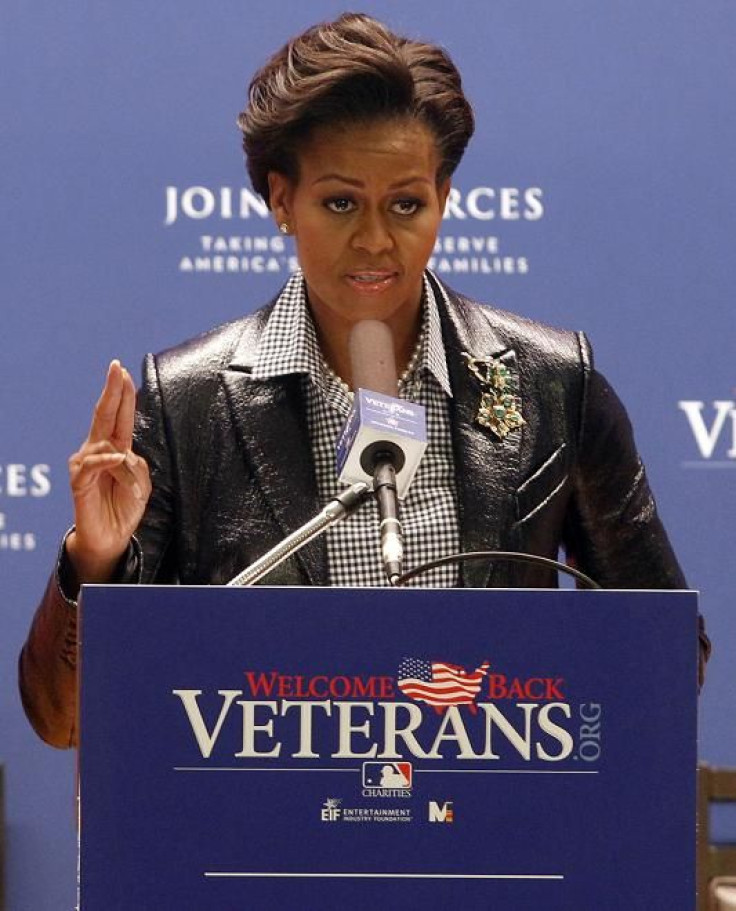 The Obama administration will unveil a new partnership with U.S. medical schools to tackle mental problems like post-traumatic stress disorder and traumatic brain injury that seems to plague many military veterans returning from combat.
First lady Michelle Obama will officially announce the collaboration with the Association of American Medical Colleges and the American Association of Colleges of Osteopathic Medicine on Wednesday at the Virginia Commonwealth University in Richmond.
A total of 105 medical schools and 25 osteopathic colleges have pledged to include the two conditions as part of their curriculum, said Brad Cooper, executive director of the White House's Joining Forces initiative during a press conference.
The goal of the partnership was to train more doctors other than those working in military medical centers or on military bases to provide care for veterans with PTSD or TBI, Cooper said. The need for more doctors trained to help veterans cope with these mental illnesses is critical because more than half of Iraq and Afghanistan service members seek care in the community, Cooper said.
Cooper noted that while some medical schools currently teach treatment for PTSD and TBI, most do not.
"Our nation's healthcare providers, wherever they are, need to have some fundamental understanding of PTSD and TBI in order to best recognize and most positively impact the healthcare outcomes of our veterans," Cooper said.
The government will not provide new funding associated with the initiative and schools will make their own decisions on integrating more training and research in PTSD and TBI into their curriculum.
The first lady plans to visit wounded veterans at the Virginia Medical Center's Polytrauma Unit as part of the initiative on Wednesday, and after she will speak at a Democratic National Committee event in Charlottesville, Virginia.
Published by Medicaldaily.com