U.S. Robot Helps Children With Autism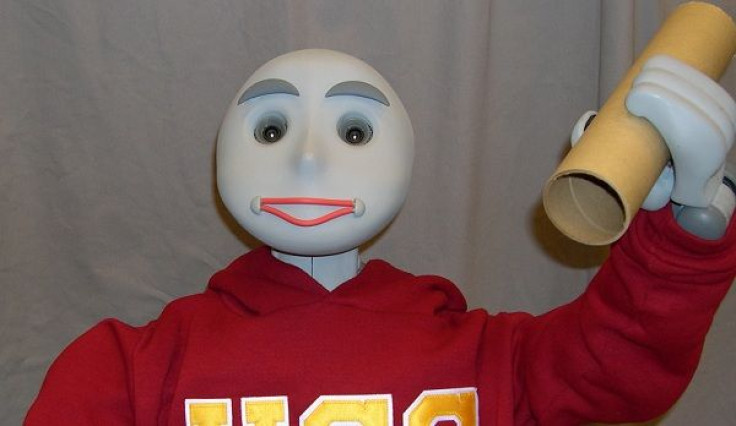 Scientists in the U.S. are working on a robot that would help autistic children - who often find it difficult to interact with people - make emotional connections.
The robot's name is "Bandit." It is human-shaped and the size of a child. It has a pleasant face, a movable mouth, eyebrows that can arch and camera eyes so he can "see" his playmates.
The robot, created at the University of Southern California, can win kids' attention and empathy, according to a Los Angeles Times report. It can also back away or move forward because it has motion sensors.
So far, researchers have conducted various small studies on Bandit and found the robot has helped autistic kids make progress. For example, the robot helps children learn how to take turns, initiate play with others and even smile to people for the first time, according to the report.
Researchers are looking for more children and their parents to volunteer to amplify the studies.
While robots may look cold to some people, experts believe that by being simpler than people, they "resonate" with many autistic kids.
Published by Medicaldaily.com