U.S. Senate Panel Probing Valeant, Turing Over Drug Costs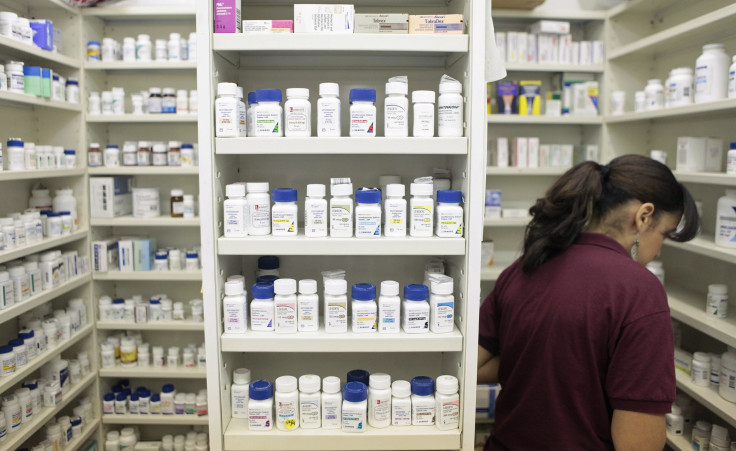 NEW YORK/WASHINGTON (Reuters) - A U.S. Senate panel on Wednesday launched a bipartisan probe into pharmaceutical pricing, seeking documents from four drugmakers including Valeant Pharmaceuticals and Turing Pharmaceuticals, companies embroiled in controversy over price hikes on lifesaving drugs.
The Senate's Special Committee on Aging also requested information from Retrophin Inc and Rodelis Therapeutics, according to a statement from the panel's Republican Chairwoman Susan Collins and Claire McCaskill, its top Democrat.
Also on Wednesday, Democratic members of a U.S. House of Representatives investigative committee asked Republicans to call a vote to subpoena Valeant and Turing.
These Democratic leaders called for an investigation of drug prices in September, emboldened by press reports of a more than 5000 percent overnight increase in a toxoplasmosis drug made by Turing and a more than 600 percent increase in a blood pressure treatment from Valeant.
That investigation, along with news that Democratic Presidential candidate Hillary Clinton found the increases "outrageous" and the release of her plan to restrict drugmaker profits, has hurt their stock prices. Drugmakers and their defenders say drugs are priced to help enable discovery and development of innovative new treatments.
The effort has not yet been taken up broadly by Republicans. Investors and analysts have said it would take a wider bipartisan push to possibly change how drugmakers price their medicines.
House investigative committee Republican Chairman Jason Chaffetz, who could authorize an investigation, so far has blocked it. His spokesperson did not immediately respond to request for comment.
Retrophin shares fell 14 percent to $18.67 on Nasdaq. Valeant shares fell over 2 percent to $95.50 on the New York Stock Exchange.
In a letter to Valeant Chief Executive Mike Pearson, the Senate committee chairs requested information on sodium drug Nitropress, which is used to treat high blood pressure. Its price rose by 625 percent to $1,346.62 per vial on the day Valeant acquired the drug, the letter said. It also cited an 820 percent increase to $36,811 for 25 pills of heart drug Isuprel and a 2,949 percent increase to $26,189 for 100 capsules of Cuprimine for rheumatoid arthritis.
Valeant said it planned to cooperate with the committee on the inquiry. Drug prices fluctuate due to factors "including the cost of development and acquisition and complexities in the health care cost reimbursement system," spokeswoman Laurie Little said in an emailed statement.
Valeant is already the subject of a probe by federal prosecutors in New York and Massachusetts into drug pricing and patient assistance programs, and is also under scrutiny over separate allegations that it used specialty pharmacies to pad its revenue.
The Senate committee also sent a letter to Retrophin requesting information about Thiola, a drug that treats kidney disease, and whose price rose to $30 per tablet from $1.50 after Retrophin acquired licensing rights.
"Pharmaceutical pricing that strikes the right balance between affordability and enabling innovation is an issue of legitimate concern for patients and the industry," Retrophin director of investor relations Chris Cline said in an emailed statement. The company said it was focused on developing its pipeline of drugs rather than acquiring and re-marketing old therapies.
The Senate committee also said it wanted to hear more about Turing's Daraprim, an anti-infective drug used to treat toxoplasmosis among other diseases. Earlier this year Turing raised the price on the drug overnight to $750 per pill from $13.50.
Turing did not immediately comment on Wednesday's probe. In September Turing said it would cut the price of Daraprim, but has not yet done so. The New York state attorney general's office is also investigating Turing over whether its Daraprim price increases violated antitrust rules.
"The sudden, aggressive price hikes for a variety of drugs used widely for decades affect patients and health care providers and the overall cost of health care," Collins said in a statement, adding that the Senate committee is probing the increases given the potential harm to patients.
(The story was refiled to correct paragraph 4 to clarify the September House committee request was not the initial call for investigation into drug prices)
Published by Medicaldaily.com