U.S. Will Need 52,000 More Family Docs by 2025: Study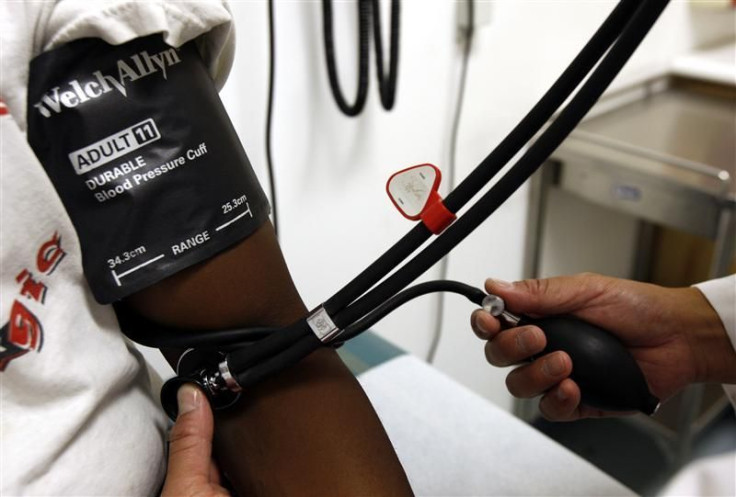 A growing and aging population, along with increased access to health insurance, will create the need for 52,000 more primary care doctors within the U.S. by the year 2025, according to a new study.
The researchers wanted to estimate how many such doctors the U.S. healthcare system would need after the passage of 2010's Affordable Care Act, which will give an estimated 34 million more Americans access to health insurance.
But Dr. Winston Liaw, one of the study's authors, said the biggest need will not come from more people having health insurance.
"A lot of the increase in utilization is going to be from population growth. That's going to be the largest driver. Then, a smaller percentage is actually going to be from insurance expansion," said Liaw, who was a fellow at Washington's Robert Graham Center when the study was written.
Liaw and his colleagues, who published their findings in the Annals of Family Medicine, used several databases to estimate how many primary care doctors there are in the U.S., and how many people visit them.
They then used that information with additional data from the U.S. Census Bureau to predict how many doctors would be needed as the population grew, aged and gained access to health insurance.
In 2008, the researchers estimated that people made 462 million office visits to primary care doctors. They estimate that number to grow to 565 million office visits by 2025.
That additional use, they say, will require a 3 percent increase in the current primary doctor workforce, or an additional 52,000 doctors.
"That number is an expectation of how many we'll need in addition to how many we have today," said Liaw, now at Virginia Commonwealth University in Fairfax.
Of those, 33,000 doctors are needed to account for population growth, 10,000 for the aging population and more than 8,000 for increased insurance access.
"The fact that they made separate estimates for the increased demands for primary care services that might be due to population growth on the one hand, and aging of the population and thirdly the Affordable Care Act is a very useful addition to this area," said Dr. John Rowe of the Columbia University Mailman School of Public Health in New York.
DOCTOR SHORTAGE?
The study, however, cannot say whether or not there will be enough doctors to handle the additional need, said Liaw.
For that, he added, they would have to also look at how many people are expected to graduate from medical school and how many doctors will retire.
But some organizations have looked at those numbers, and are expecting a severe doctor shortage in the coming years.
The Association of American Medical Colleges estimates that the U.S. will face a shortage of 90,000 doctors by 2020, which will grow to a shortage of more than 130,000 by 2025.
The Affordable Care Act, which puts a lot of focus on primary care doctors, includes some provisions - such as offering additional money - to encourage medical school students to become primary care doctors instead of specialists, who tend to get paid more.
Those provisions, however, are only expected to provide 500 additional doctors per year.
Rowe, who was not involved with the new research, told Reuters Health that he found it "striking" that the authors neglected to address the potential for non-physicians, such as nurse practitioners, to pick up some of the extra workload.
In 2010, the Institute of Medicine issued a report saying nurses could take on additional duties to take some of the strain off of the healthcare system.
In addition to not taking into account how nurses or physician assistants may influence the numbers, the authors also warn that their estimates are based on how many people visited primary care doctors in 2008.
"If things change, we could not account for that," said Liaw.
@ 2012 Thomson Reuters. All rights reserved.