Using Coke To Combat Dehydration: ColaLife Uses Coca-Cola's Business Model To Supply Medicine In Rural Africa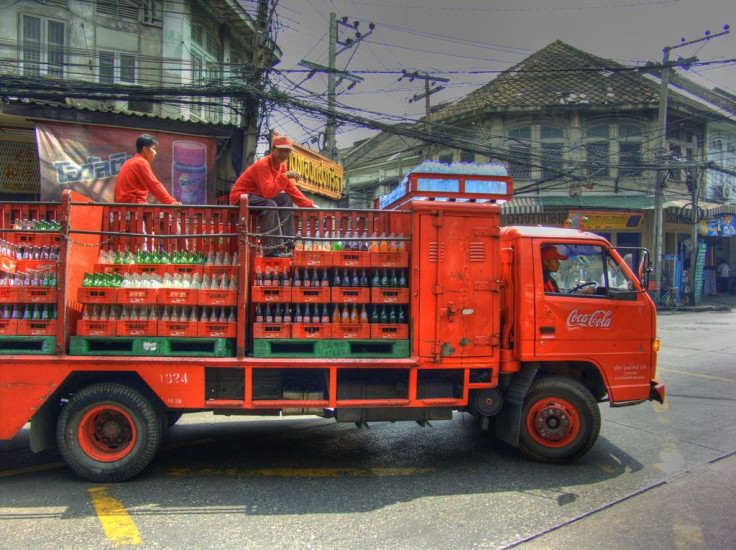 A Zambian company working to improve the availability of medicine in poor, remote regions has found an unlikely source of inspiration in corporate America: Coca-Cola. After years of criticism from media and health officials, the soda giant may have a shot at redeeming itself by letting ColaLife emulate their distribution model.
In a recent interview with Slate, founder Simon Berry explained how ColaLife follows Coca-Cola's supply strategy in targeting one of the biggest causes of death among Zambian children.
"I was working in a remote part of Zambia and I could always get a Coca-Cola but, at the same time, one in five children didn't make it to their fifth birthday because there weren't medicines for them," he told reporters. "After respiratory disease, the second biggest killer was dehydration—from diarrhea—which can be stopped with oral rehydration salts (ORS) and zinc. Both are very stable at normal temperatures, as is Coca-Cola, so in principle they can go through the same supply chain."
Berry started the company together with his wife in 2011, when the idea began to gain traction in social media. Last year, they enrolled 2,500 households in a trial.
Their product Kit Yamoyo, "kit for life,' contains ORS sachets and zinc tablets, and is designed to fit between bottles in drinks crates. According to Berry, the real success comes from mimicking virtually every aspect of Coca-Cola's distribution strategy.
"What has worked is copying Coca-Cola's business techniques: create a desirable product, market it like mad, and put the product in a distribution system at a price so that everyone can make a profit," he explained. "If there is demand and retailers can make a profit, then they will do anything to meet that demand."
Although ColaLife is not a non-profit organization, Berry believes that they're doing more good that many large, complacent non-governmental organizations (NGOs) who fail to consider the particular needs of the poor. At a price comparable to that of a few bananas, Kit Yamoyo is far from expensive; and Berry emphasizes that the problem has traditionally been availability rather than price.
"People can find the odd bit of cash if they need it. As it is, children get sick and parents have to find money to get them to the health centre, but when they arrive there are often no medicines," he said.
"We have gone from a standing start—essentially zero use of ORS and zinc—to about 40 percent of the test population using our kits. We reckon we have saved about 60 lives in six months," he continued.
The next step is to scale up production and diversify the product to include a variety of other medical complications. Berry gives the example of a "tough toddler's kit" designed to combat vitamin deficiencies, malnutrition, and parasites in infants.
Published by Medicaldaily.com