Using Pepto-Bismol As A Face Mask Apparently Shrinks Pores And Reduces Inflammation In 20 Minutes, But Does It Really Work?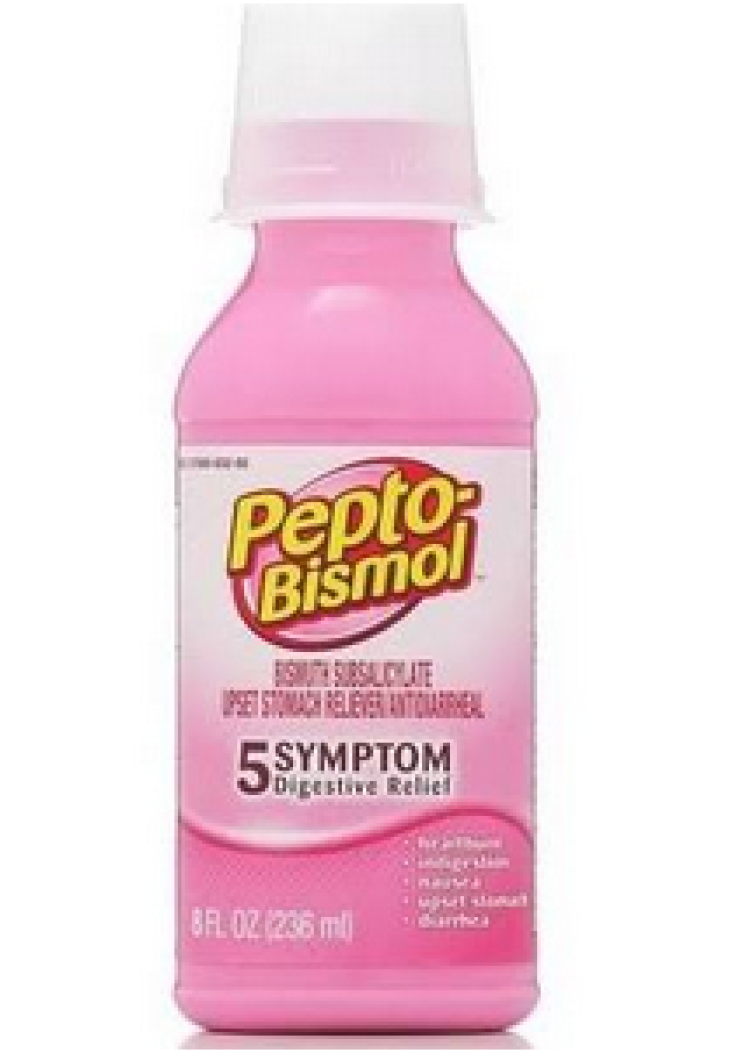 The quest for clear and healthy-looking skin has been a life-long battle I've faced every day since the age of 13. My oily, sensitive, and acne-prone skin has been subjected to every possible over-the-counter acne treatment available, including the popular celebrity-endorsed Proactiv, out of desperation to be acne-free. Visits to the dermatologist and my physician did relatively little to nothing when it came to the spots on my face, even with erythromycin and benzoyl peroxide-prescribed topical antibiotics. Although my acne is not severe, it's still obtrusive enough to produce anguish and frustration, as I continuously seek possible remedies.
Acne: An Adult's Problem, Too
My story has been recited, repeated, and retold by the 17 million men and women who struggle with acne attacks that have plagued their lives in the U.S. Recently, actress and model Molly Sims opened up about her ongoing battle with adult acne for 20 years, in a guest post she wrote for Refinery 29. The 41-year-old mother-of-one claims that despite having access to the "best skin creams and treatments" money can buy, she is still plagued by the "new beast" that decides to "camp out on her face." "I'm literally just waiting for its diabolical return," she wrote.
Sims' sentiments echo those of acne sufferers who wake up to this daily reality, including myself. Like Sims, I've been proactive in finding remedies, including do-it-yourself (DIY) acne treatments to keep my breakouts at bay. Recently, I stumbled upon xoVain's "How To Use Pepto-Bismol As A Face Mask," video on their YouTube channel, as a DIY acne cure.
Facial Trial: 20-Minute DIY Pepto-Bismol Face Mask
Filled with an obsession to conquer my Mount Everest of skin issues, I marched to my fridge on Sunday night to try this bizarre beauty tip. Hesitant, but desperately willing, I applied a tablespoon of the antacid pink potion, commonly used to relieve heartburn, an upset stomach, and diarrhea, all over my face with a foundation brush. The liquid is too thin to apply with fingers, or a cotton ball, since it is easily absorbed. While the xoVain beauty editors suggest leaving the face mask on for 10 minutes, I decided to leave it on for 20 minutes, since the liquid did not harden for me after six minutes. Twenty minutes later, I rinsed the pink potion off using my hands with lukewarm water. Before I knew it, I was caressing my face to smoother skin, with shrunken pores, and reduced redness.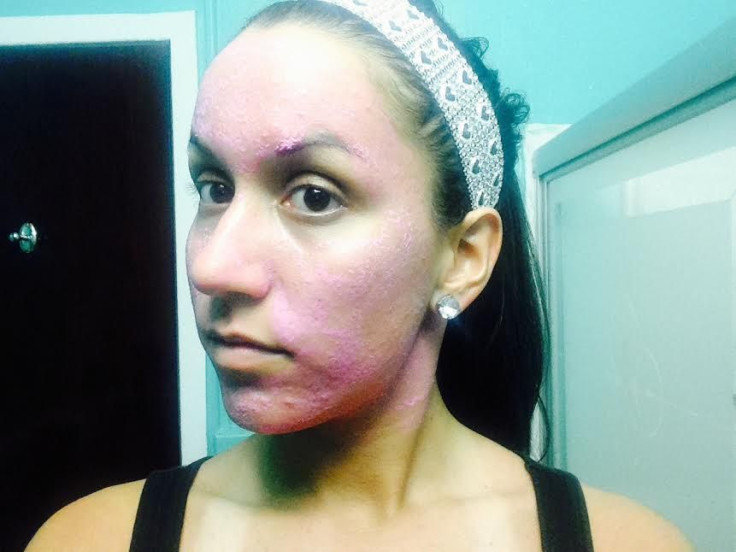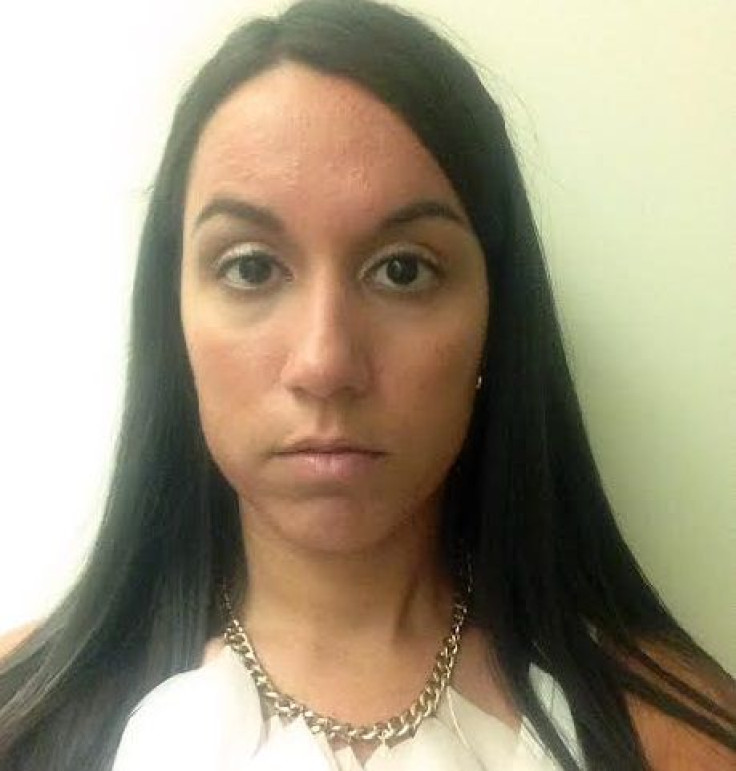 Now, while skeptics may believe this is a placebo effect, my skin is noticeably clearer. The "magic potion" contains two main acne-fighting ingredients: salicylic acid and aspirin, which helps to reduce inflammation. It also contains beta hydroxyl acid, known to unclog pores and promote glowing skin. The upset stomach and pore-tightening quick fix is considered to be, at best, minimally effective for acne, believes Dr. Rebecca Baxt, dermatologist in Paramus, N.J. "It contains bismuth subsalicylate which is a metal plus a similar chemical to salicylic acid which is FDA approved for acne treatment," she told Medical Daily in an email. She cautions, while using it on the skin, you do absorb some of it into the bloodstream, although not comparable to the amount absorbed if ingested.
OTC Acne Treatments: Why This Teenage Solution May Not Help Adult Acne
Teen acne is more concentrated on the face and neck, related to hormonal changes that occur during puberty. Adult acne can occur on the face, neck, back, chest, and shoulders, and be brought on by environmental factors, or bodily changes due to pregnancy, or medications. Those with adult acne may find their go-to acne treatment as a teenager is not as effective. This is because these treatments aim to dry out the pimple and get rid of the oil. While we tend to produce less sebum as we age, the oils we do produce become stickier and thicker. They can flow through the sebaceous glands and through the pore, eventually getting stuck. The products targeted at removing oil may actually exacerbate acne and block pores that are already troubling, leading to more acne.
Pepto-Bismol: The Inexpensive Acne Cure?
If you're still wondering whether you should skip the skincare aisle and go pick up a bottle of Pepto-Bismol for your acne for $7.99, the answer is yes. Since the pink potion contains salicylic acid and is milder and gentler on your skin due to its coating, you will not only see a reduction in pores but in redness — mega-glow included. Using Pepto-Bismol as a face mask every day is not recommended, so I've used it as an overnight spot treatment to target my most troubling of blemishes over the last three days. I recommend this option for those who are able to withstand the smell, and willing to change their pillow case every night.
My acne is not completely gone or cured, but it has improved over the last three days, after a previous week of breakouts. Baxt always tells her patients it takes usually one to four weeks to see any effects of a new acne product, and three to six months for full effects of any antiacne program. She does not recommend using Pepto-Bismol for that length of time, especially since there is only anecdotal evidence to support its claims. I do plan to continue using the classic pink medicine at least once a week, and as an emergency spot treatment for my pimples, while moisturizing my skin and also following a healthy lifestyle of diet and exercise.
Published by Medicaldaily.com