Using Viagra Without Prescription Dwarfs Legitimate Use; Same True For Other Prescription Drugs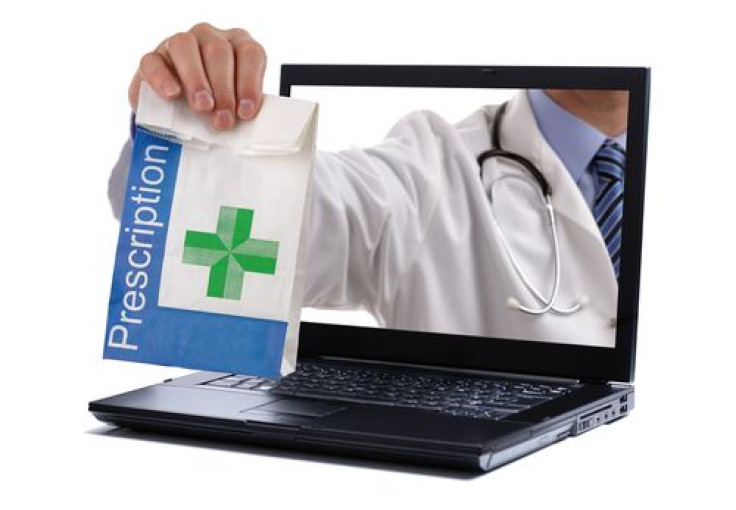 Talk about backing into a discovery: To understand how much illegal Viagra is floating about — literally — a team of Dutch researchers measured concentrations of the drug for seven consecutive days at sewage treatment plants serving three cities: Amsterdam, Eindhoven, and Utrecht.
After gauging these levels, the team estimated the total amount of Viagra that should have been there based on the number of legal prescriptions written. Because they'd found no evidence of dumping of unused drugs, they evaluated figures from the national dispensary database from 12 months before to three months after the study. "For a conservative estimate, we assumed that there were no losses in sewage due to degradation," the authors wrote.
After comparing measurements and estimates, the team discovered at least 60 percent of the Viagra in the sewage treatment plants could not have resulted from legitimate prescriptions so, they concluded the "unexplained portion" must have resulted from illegal drugs. "The illicit fraction was similar for each city, despite major differences in tourism and commuting," the authors noted. "If our results are representative of other communities, the consumption of illicit erectile dysfunction drugs might dwarf the consumption of the legitimately dispensed versions." The team believes "rogue online pharmacies" are worthy of continued exploration.
Online Pharmacies and Illegal Websites
Last year, BMJ reported a record number of counterfeit and unlicensed drugs seized in the United Kingdom as part of an international crackdown on illegal Internet trade. The operation, coordinated by Interpol, involved 99 countries and resulted in 9,600 illegal online websites being shut down or suspended. The authorities also seized 9.9 million doses of unlicensed and fake drugs and arrested 58 people worldwide. The counterfeit drugs included erectile dysfunction, weight loss, cancer, acne, and depression pills. The previous year, 18,000 illegal websites had been shut down.
Most recently, a seventh seizure sponsored by Interpol took place between May 13 and May 20, 2014. According to the Food and Drug Administration, this effort resulted in "the detention or seizure of 19,618 packages containing medicines purportedly from Australia, the United Kingdom (UK), New Zealand and Canada." The seized packages contained suspected counterfeit drugs from India, China, Singapore, Taiwan, Mexico, Laos, Malaysia, Australia, New Zealand, and the UK.
Nimo Ahmed, acting head of enforcement for a UK regulatory agency, told BMJ many of the websites looked professional and featured a photograph of a doctor wearing a white coat and stethoscope. Most were feeder sites, with thousands of such sites feeding into one anchor site. A website may be registered in China and hosted in Russia, he explained, with drugs coming from all over the world.
"When people buy medicines from an illegal website they don't know what they're getting, where it came from, or if it's safe to take," Ahmed said. The dose could be dangerously high or simply too low and ineffective. "In addition to health risks, these pharmacies pose other risks to consumers, including credit card fraud, identity theft or computer viruses," said Douglas Stearn, director of the FDA's Office of Enforcement and Import Operations.
Published by Medicaldaily.com