Utah Area Soccer Referee Dead After On-Field Punch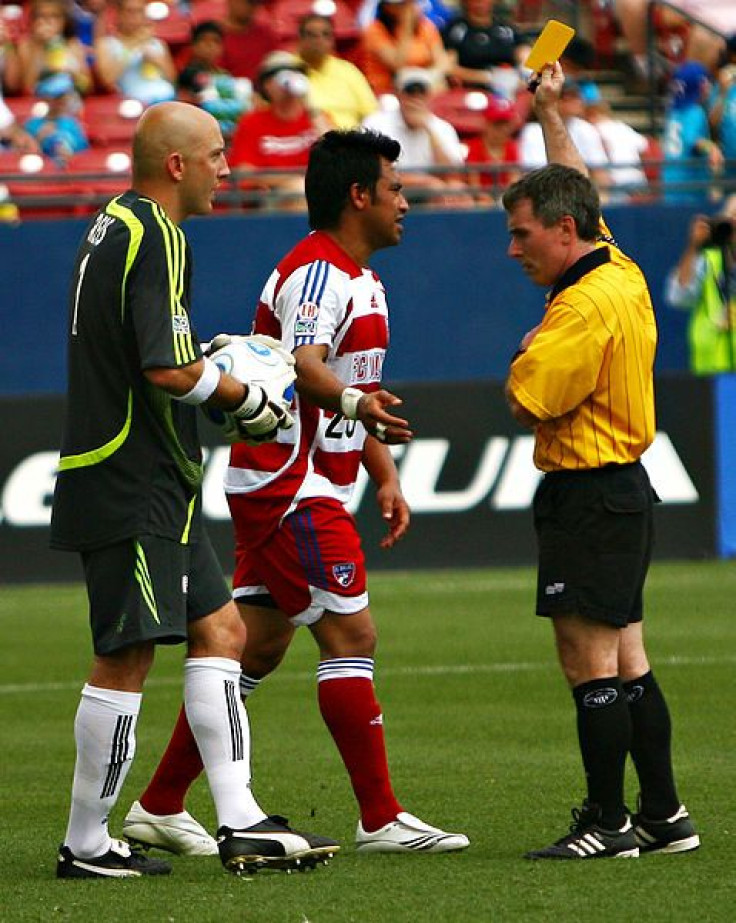 A vicious on-field assault carried out by a 17-year-old soccer player on April 27 has left a Utah area referee dead after a week-long coma.
Authorities say 46-year-old Salt Lake City native, Ricardo Portillo, passed away at the Intermountain Medical Center in Murray, Utah on Saturday night. Although doctors reported swelling in the brain before Portillo slipped into a coma, no cause of death has been confirmed.
In a statement issued to the public, police spokesman Justin Hoyal said, "The suspect was close to Portillo and punched him once in the face as a result of the call."
Hoyal said the teenager was playing goalie when a foul on an opposing player prompted Portillo to issue a yellow card or warning for an illegal play. After pleading his case, the enraged teen delivered a devastating punch to the unsuspecting referee, the Associated Press reported.
Moments after the malicious hit occurred, Portillo told bystanders he was a little dazed and had some pain in his face and back. Emergency Medical Services (EMS) were contacted after he began to vomit blood.
When police arrived on the scene, a visibly shaken Portillo was still responsive and the 17-year-old suspect had fled the area. After a minor search, the teen's father told police he would comply with the investigation.
The suspect is currently being held in a juvenile detention center on suspicion of aggravated assault. Now that Portillo has passed away, Hoyal and authorities say they will consider additional charges.
In a show of support, 100 of Portillo's friends and family held a candlelight vigil outside of his Salt Lake City home on Sunday night. To commemorate the father of three, friends and family sported white shirts and displayed signs that read "In loving memory of Ricky."
"We will miss him at the soccer fields. He loved the game and loved doing his job. Ricardo always had a great sense of humor and loved being in the service of others," said Mario Lopez, president of the soccer league Ligo Continental de Futbol.
Published by Medicaldaily.com