Utah Mom Claims Flu Shot Killed Her Healthy Teenage Son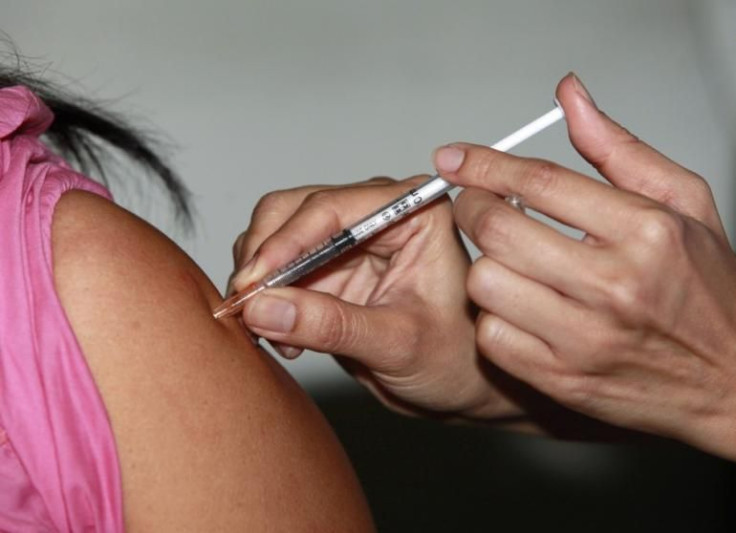 The official cause of 19-year-old Chandler Webb's death was swelling of the brain, but his mother, Lori, says the flu shot truly caused her son to die at such a young age. Doctors at Intermountain Medical Center in Murray, Utah are unsure of what caused Chandler's coma and eventual death, and are unwilling to comment on what role the vaccine for influenza may have played.
"I hate this," Lori told KSL-TV with tears in her eyes. "I hate that I have to bury my son."
Back on Oct. 15, Chandler was getting ready for a mission with The Church of Jesus Christ of Latter-Day Saints when he went to his doctor for a routine physical. Throughout the course of the physical, Chandler was given vaccination shots to ward off influenza and tuberculosis. Barely a day later and Chandler was experiencing intense side effects that included nausea, vomiting, fever and soreness.
Just a few days after entering the hospital for a routine check-up, Chandler was taken to Intermountain's emergency room with a severe illness. He soon slipped into a coma that the teenager would never wake up from. The Webb family made the decision to take him off of life support after spending 28 days at the hospital.
"Our epidemiology staff has commented that although they have no evidence of a flu vaccine (or any other kind of vaccine) causing this type of reaction/outcome, they take these reports very seriously and they are thoroughly investigated by the Centers for Disease Control and Prevention," Utah Department of Health officials told KSL-TV.
While Chandler was in a coma and immediately following his death, neurologists from the hospital ran a series of tests to determine what the cause of his condition was. They scanned for everything from Lyme disease to sexually transmitted diseases, but were unsuccessful. Lori has denied an official autopsy and believes a brain biopsy will definitively show what caused her son's death.
According to the Centers for Disease Control and Prevention, any vaccine can result in side effects that are usually minor and subside within a few days. One in three people typically experience mild health side effects, such as a headache or upper respiratory tract infection, within two weeks of receiving a vaccination. More serious side effects such as blood in urine, pneumonia, and stomach or intestinal inflammation are reported by one in 100 people within six months of being vaccinated. In Chandler's case, inflammation of the brain caused his death.
"Like with other medical procedures, there can be side effects and adverse reactions," a representative from Intermountain told the Salt Lake Tribune. "In the vast majority of those cases the side effects are not very severe — soreness at the injection site, low fever, achiness. Occasionally, yes, there are more severe side effects from receiving the vaccine."
Even with certain side effects, most health care professionals advocate for using the flu shot, and say that the benefits far outweigh the risks. However, the flu shot's effectiveness also relies on the recipient's age and health status. For that reason, doctors have started to "match" flu viruses to flu vaccines.
Published by Medicaldaily.com