VA Hospital Scandal: Staff Encouraged To Fudge Dates When Scheduling Veteran Appointments, Internal Audit Finds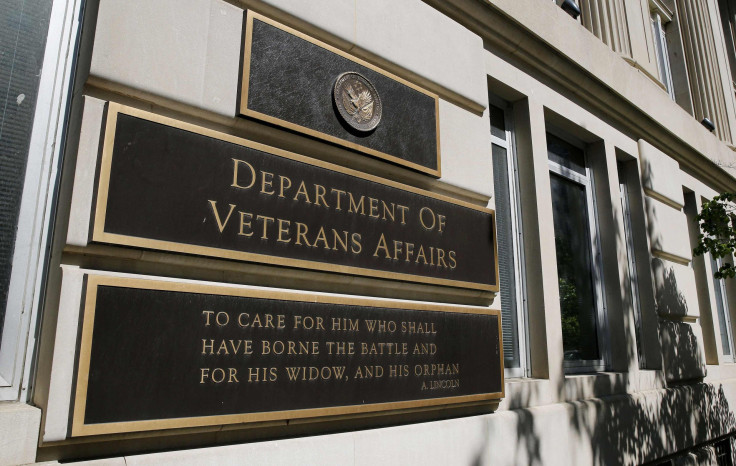 Thirteen percent of scheduling staff interviewed by the Department of Veterans Affairs for an internal audit said they had received instructions (from supervisors or others) to enter a different date than the one requested by a veteran in the official appointment system. Eight percent also indicated they had used alternatives to the official wait list. Released Monday, the VA's system-wide overview also stated that schedulers were, in some cases, pressured to use inappropriate practices to make wait times appear more favorable than they were.
As of May 15, 2014, VA had over six million appointments scheduled across the system, with roughly 57,436 veterans waiting for an appointment and another 63,869 who had enrolled but had not been seen over the past 10 years. Given growing demand and lack of planning for resource requirements, the authors of the report concluded that a 14-day wait time for new appointments was "not attainable" as a performance target.
VA Secretary Eric Shinseki resigned last month in response to the evolving story of the VA in crisis. On April 23, CNN reported Dr. Sam Foote, a recently retired physician with the Phoenix VA Health Care system, had provided documents revealing how VA leaders covered up lengthy wait times for veterans and in so doing contributed to at least 40 deaths. Foote, who worked for 24 years within the VA system in Phoenix, told the news agency that the VA office maintained two lists for patient appointments. The list showed veterans receiving timely appointments. A secret list, though, showed true wait times for appointments that lasted more than a year.
The story of an overwhelmed VA continues to unfold with each new detail brought to light. For instance, even after learning of an increasing number of VA facilities with high rates of death and infection, the VA stopped sending teams of doctors and monitors to reverse conditions at these underperforming hospitals, The Wall Street Journal reported Tuesday. Based on interviews and an internal VA audit released Monday, the WSJ discovered the VA had established a new system to track standards at its health care facilities in 2011. At that time, five VA hospitals ranked at the bottom of the list for a range of critical-care outcomes, including mortality and complication rates. This year, two more hospitals joined their ranks.
The bottom seven facilities are located in Augusta, Ga.; Little Rock, Ark.; Providence, R.I.; Murfreesboro, Tenn.; Oklahoma City, Okla.; Phoenix, Ariz.; and Puget Sound, Wash. The rating system measures hospitals performance with regard to key standards, including length of stay, readmission rates, death rates among acute-care patients, and death rate among patients suffering from pneumonia. Additionally, the internal VA audit found some 60,000 veterans had experienced long wait times for health care, while 70 percent of the VA facilities visited by auditors had disguised official appointment schedules in some way to make wait times appear shorter, according to the WSJ.
Unfortunately, for many observers none of these grim details come as a surprise. Previously, the American Legion's fiscal 2014's second quarter report showed how some regional offices averaged more than 300 days when deciding disability claims for veterans. Zachary Hearn, the Legion's deputy director of benefits, reported that the worst VA regional offices (VAROs) — Seattle, Wash.; Baltimore, Md.; Reno, Nev.; Detroit, Mich.; and Oakland, Calif. — took, on average, between 226 and 245 days to develop and decide benefits on a fully developed claim, and between 312 and 335 days to decide on a traditional disability claim. Hearn also gave kudos to the best VAROs, which averaged less than 90 days; these offices are located in White River Junction, Vt.; Milwaukee, Wis.; Manila, Philippines; Fort Harrison, Mont.; and St. Paul, Minn.
Published by Medicaldaily.com