Vaccine News: Two Steps Forward, One Back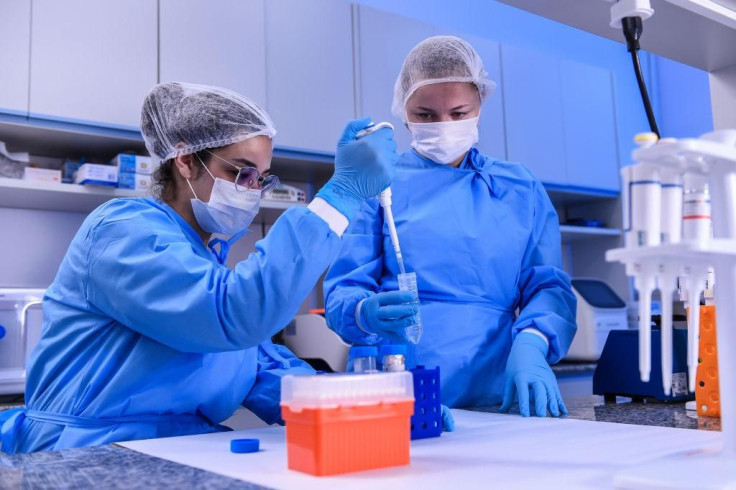 We may have a new vaccine approved by the holidays. What we might not have is a clear picture of how to distribute it, according to President-elect Joe Biden's transition team.
Despite 11.5 million infected individuals and more than 250,000 US deaths from Covid-19 as of this morning, the Trump administration still refuses to allow the incoming administration access to its information on the pandemic. Staff members in the Health and Human Services Department have been told to alert the deputy surgeon general if they receive any contact from the Biden camp, according to CNN.
The resistance of the Trump administration prompted three national healthcare organizations -- American Medical Association, American Hospital Association and American Nurses Association – to write to the president on Nov. 17 to urge that he share all Covid-19 information with Biden's transition team.
Citing the toll on families, the letter said: "It is from this front line human perspective that we urge you to share critical data and information as soon as possible."
Mr. Biden, speaking virtually with healthcare providers yesterday, said the Trump administration is hurting the American public by withholding information, which includes how vaccines will be distributed once they are available.
Pharmaceutical companies Pfizer, working with BioNTech, and Moderna have announced that they are close to asking the FDA for Emergency Use Authorization for their vaccines.
The Pfizer vaccine proved 95% effective by the end of its phase 3 trials. Moderna's vaccine candidate has also done well in that company's phase 3 trials, reducing the risk of Covid-19 infection by 94.5%, the company has said.
The US stock market, of course, is paying attention.
Pfizer stocks jumped yesterday after the company announced it was within days of asking FDA for authorization, according to Investor's Business Daily.
Reuters announced on Monday that Moderna's stock was rising, after reports that its vaccine was not only 94.5% effective but easier to distribute because it can be stored at normal refrigeration temperatures. Pfizer has said its vaccine must be stored at minus 70 degrees Celsius, which is colder than winter in Antarctica, according to an NPR report.
Pfizer has said it will be able to produce 50 million vaccine doses in 2020 and up to 1.3 billion doses by the end of 2021. Once manufacturing is up to speed, Moderna expects to deliver from 500 million to 1 billion doses in 2021.
And, minutes before this article was going to be posted, a third vaccine, this one from AstraZeneca and the University of Oxford, appeared to offer the elderly, a group at serious risk from illness or death from the virus, a chance to build immunity. These findings were peer reviewed and appeared in The Lancet. The informaation on the Pfizer and Moderna studies was issued by the pharma companies.
The experimental COVID-19 vaccine being developed by produces a robust immune response in older adults, data from mid-stage trials have shown.
The Phase 2 results, published on Thursday in medical journal The Lancet, suggest that the age groups most at risk of death or serious illness from coronavirus may be able to build immunity. The peer-reviewed findings, based on a study of 560 adults, showed that older adults aged 56-69 and over 70 had a similar immune response to younger adults aged 18-55.
However, with larger Phase 3 trials still ongoing, there was no update on the effectiveness of the vaccine candidate in preventing COVID-19. The university said the first efficacy data were "possible in the coming weeks." Shares in the British drugmaker AZN, -0.67% edged 0.3% higher in early trading.
Testing goes on
Meanwhile, the FDA has approved the first at-home test for SARS-CoV-2, the virus that causes Covid-19. The test uses a nasal swab sample and takes 30 minutes for results. Lucira Health, the manufacturer, promises it is fast, affordable, and easy to use. As of now, the test is by prescription only.
In other hopeful news, Regeneron announced in September that it has had positive results in trials of its antibody cocktail, REGN-COV2. In a trial of 275 individuals, the treatment showed "reductions in viral load and the time to alleviate symptoms in non-hospitalized patients with COVID-19," the company stated.
Mayo Clinic is hit
The Mayo Clinic reported yesterday that just over 900 staff members who work in the clinic's Midwest facilities were infected with Covid-19 in the past two weeks.
Mayo has campuses in Rochester, Minn., Scottsdale and Phoenix, Ariz., and Jacksonville, Fla., and dozens of patient offices in several states and other countries.
"Our staff are being infected mostly due to community spread, and this impacts our ability to care for patients. We need everyone in the communities we serve to do their part to limit the spread of Covid-19," a Mayo spokesperson told CNN this week.
Hospitals short-handed
This morning, STAT News reported that half of the hospitals nationwide are in serious need of health care staff because of surges in cases of Covid-19.
In Ohio, for example, 20% of some 240 hospitals report staffing shortages, while hospitals are being forced to transfer patients hundreds of miles for available beds.
College success
Meanwhile, Duke University, in Durham, NC, is finding success keeping cases down on its campuses this fall semester, according to CDC's Morbidity and Mortality and Weekly report.
The university has combined risk reduction behaviors (mask wearing, social distancing and hand washing) and frequent pooled testing, a method that saves resources by running several samples through one test. More than 10,000 students were tested almost 69,000 times; only 84 had positive results.
With additional reporting by Marlene Prost.
Published by Medicaldaily.com