Is a Bit of Light Flickering at the Pandemic Tunnel's End?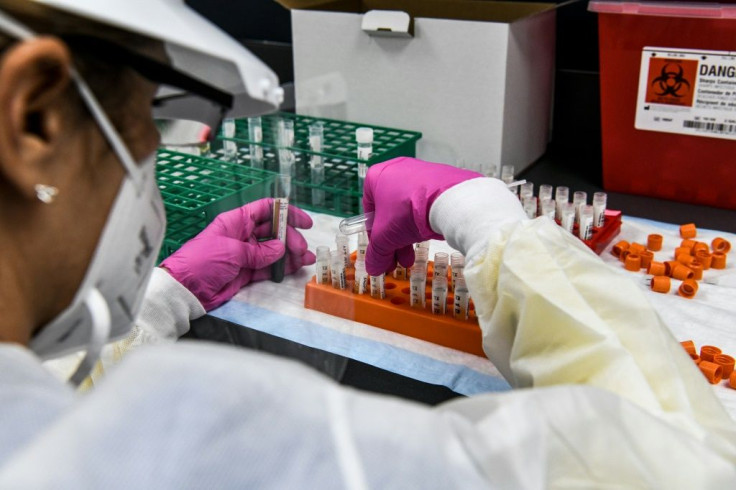 With promising results from both Pfizer's and Moderna's Covid-19 phase 3 trials, the FDA has pledged to move "as quickly as possible" to clear both vaccines for emergency use, according to reports from CNBC.
On Monday, Alex Azar, secretary of the US Department of Health and Human Services, told the cable business network that the FDA has dedicated teams working with each company to "remove any unnecessary bureaucratic barriers" to completing authorization applications.
"We hope those applications from both Pfizer and Moderna will get in as quickly as possible," Mr. Azar told CNBC. "We will independently call those balls and strikes on the data and evidence, but we're going to do so as quickly as possible, consistent with just making sure the science, the evidence and the law support authorization."
Vaccines may be highly effective
Moderna announced on Monday that, according to phase 3 test results, its vaccine reduced the risk of Covid-19 infection by 94.5%. That news came a week after Pfizer, working in collaboration with BioNTech, revealed that their Covid-19 vaccine was found to be more than 90% effective. Health experts had been hoping for a vaccine that was at least 50% effective. In the last few years, the flu vaccine has been between 20% and 60% effective.
Anthony Fauci, MD, director of the National Institute of Allergy and Infectious Diseases (NIAID), said the preliminary data from both vaccine trials was better than he expected. Dr. Fauci has said that he would have been happy with a vaccine that was 70% to 75% effective, according to STAT, an online health news website.
"I'd like to say I would have predicted it, but I would not have," Dr. Fauci told STAT. "Honestly, I would not have expected that. I thought that was too much to hope for."
Dr. Fauci said that six vaccine candidates are at different stages of their clinical trials and testing. Moderna and Pfizer, and other pharmaceutical companies such as Johnson & Johnson, AstraZeneca and GSK, have vaccines in phase 3 trials. Moderna and Pfizer are fully enrolled and are collecting efficacy and safety data.
While the results have raised hopes that a vaccine will eventually end the pandemic, the rates of effectiveness are likely to change as the studies continue. The early numbers were very limited: Fewer than 100 participants in each company's phase 3 trial developed Covid-19, according to the Associated Press. These trials were conducted worldwide with many people. The Moderna trial was conducted at 100 trial sites. with more than 30,000 participants. It started in late July.
Another concern is how long the vaccine protection will last.
Still, the early results are a good indication that a vaccine will prevent the disease in many people, once large groups of people are inoculated.
The road to approval
Moderna enrolled its participants to test vaccine candidate mRNA-1273, which was developed in collaboration with NIAID.
More than 25,650 participants have received their second vaccination of mRNA-1273 at the 100-microgram dose level as of Oct. 22. Once researchers complete two months of safety follow-up, they will determine whether the benefits outweigh the risks and request Emergency Use Authorization from the FDA.
The phase 3 Moderna trial was designed to evaluate those at highest risk of the coronavirus. Over 7,000 of the participants are over the age of 65 and more than 5,000 under 65 with high-risk chronic diseases such as diabetes and cardiac disease. Under-represented communities were also involved in this clinical research, with 37% of the participants coming from communities of color.
Trials at Pfizer and BioNTech are continuing to collect further data, but no serious safety concerns have been reported. They predict they will produce up to 50 million vaccine doses globally in 2020 and up to 1.3 billion doses in 2021. Their phase 3 clinical trial began in July and includes 43,538 participants. Of those, 38,955 persons had received the second dose of the vaccine as of Nov. 8.
Between Moderna and Pfizer, roughly 40 million doses of coronavirus vaccines should be produced by January 1, enough to inoculate about 20 million people. Both vaccines need to be given twice, said Secretary Azar, who oversees Operation Warp Speed.
The take home
According to the World Health Organization (WHO), there are more than 100 Covid-19 vaccine candidates in development and many in human trials. COVAX is an alliance created by WHO to facilitate access and distribution of the vaccine, when it is determined to be safe and effective.
Meanwhile, as more research comes out, healthcare workers are learning how to more effectively treat their patients. For example, doctors now know how much oxygen to provide when patients are being intubated, and when patients need to be put on ventilators.
"We know that dexamethasone clearly diminishes the death rate in people requiring mechanical ventilation and/or people who require high-flow oxygen," Dr. Fauci said.

Sammy Lucero is a nursing Co-Op student at Drexel University.
Robert Calandra is an award-winning journalist, book author, and playwright. His work has appeared in national and regional magazines and newspapers.
Published by Medicaldaily.com