Valeant To Set Up Panel To Review Link With Specialty Pharmacy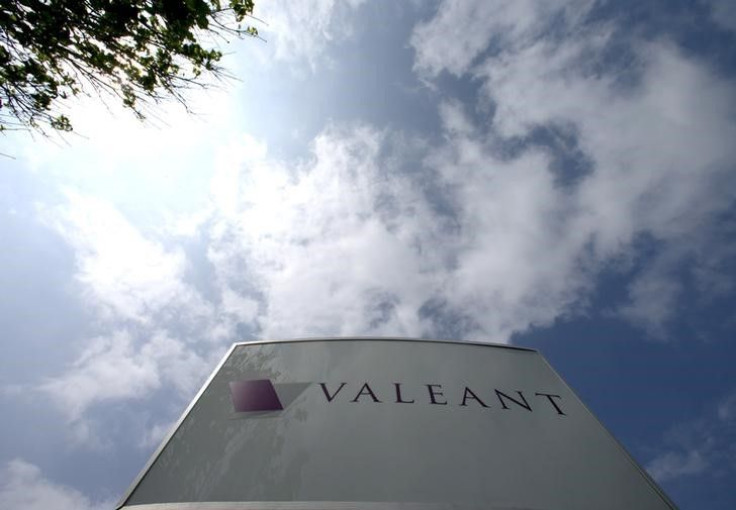 (Reuters) - Valeant Pharmaceuticals International Inc said on Monday it would set up an ad hoc committee to look into allegations related to the company's association with specialty pharmacy distributor Philidor.
Valeant, whose U.S.-listed shares were down 14 percent in premarket trading, also said a board review had found that the company was in compliance with the law on revenue recognition from drugs sold through Philidor.
Valeant's link to Philidor and its option to buy the company came under scrutiny after a New York Times report said that Valeant and other drugmakers were using specialty drug distributors to circumvent barriers to raising prices.
Valeant said last week it would address the allegations in detail on a conference call at 8:00 a.m. ET on Monday.
In a statement ahead of the call, Valeant said that net sales recognized through Philidor represented about 7 percent of its total consolidated net revenue of $2.79 billion for the quarter ended Sept. 30.
The drugmaker received a subpoena from U.S. prosecutors on Oct. 14 seeking details on its patient assistance programs, drug pricing and distribution practices.
Valeant also said on Monday it had added Mason Morfit, the president of hedge fund ValueAct Capital, to its board.
ValueAct is Valeant's fourth-biggest shareholder, with a stake of about 4.4 percent, according to Thomson Reuters data.
Up to Friday's close of $116.16, Valeant's shares had lost nearly 35 percent of their value since the company received the federal subpoena.
(Reporting by Vidya L Nathan in Bengaluru; Editing by Sriraj Kalluvila and Ted Kerr)
@ 2012 Thomson Reuters. All rights reserved.