Valeant Subpoenaed By US Prosecutors Over Drug Pricing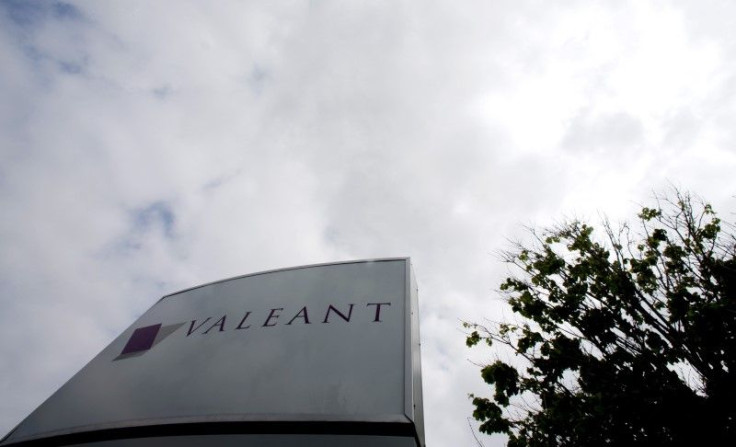 (Reuters) - Valeant Pharmaceuticals International Inc., under fire for price increases of its two heart drugs, said it was subpoenaed by U.S. prosecutors on its pricing, drug distribution and patient assistance programs.
Valeant's U.S.-listed shares were down 9 percent at $156.53 in premarket trading on Thursday.
The company, which came under attack from Democratic lawmakers in late September over "massive" price increases, said it was reviewing subpoenas from the offices of attorneys for the District of Massachusetts and the Southern District of New York.
Valeant intends to cooperate with the investigations, the company said late on Wednesday.
All 18 Democratic members of the House of Representatives Committee on Oversight and Government Reform had urged their chairman to subpoena Valeant to provide documents relating to its drugs prices.
Valeant had tripled Isuprel's price and raised Nitropress price more than six times after buying them in February.
The company also said it hired a consultant to review the drugs' pricing and reimbursement. The consultant found that "there was considerable room to increase the price of both drugs," CEO Michael Pearson said in a letter on Wednesday in response to Democratic Senator Claire McCaskill's concerns.
Pearson has built Valeant into one of the world's largest drugmakers through a series of acquisitions. His business model has featured price hikes and deep cuts in research spending.
Shares of many pharmaceutical companies have slumped since Democratic presidential hopeful Hillary Clinton last month proposed ways to prevent "profiteering".
Clinton's comments came after the New York Times reported on how a startup biotechnology company, Turing Pharmaceuticals, bought 62-year-old Daraprim and raised the price of the treatment for a dangerous parasitic infection to $750 a tablet from $13.50. The same medicine is sold in Britain by GlaxoSmithKline for 43 pence (66 cents).
An analysis carried for Reuters showed that U.S. prices for the world's 20 top-selling medicines are, on average, three times higher than in Britain.
The United States, which leaves pricing to market competition, has higher drug prices than other countries where governments directly or indirectly control medicine costs.
Massachusetts Attorney's office and Southern District of New York Attorney's office could not be reached for comment.
Up to Wednesday's close, Valeant's U.S. stock had fallen 18 percent since Sept. 22 when Clinton proposed a $250 monthly cap on out-of-pocket prescription drug costs.
(Additional reporting by Ismail Shakil and Ankur Banerjee in Bengaluru; Editing by Gopakumar Warrier and Don Sebastian)
@ 2012 Thomson Reuters. All rights reserved.