Vanderbilt Football Player Let 3 Teammates Rape His Girlfriend; Tennessee Detectives Launch Investigation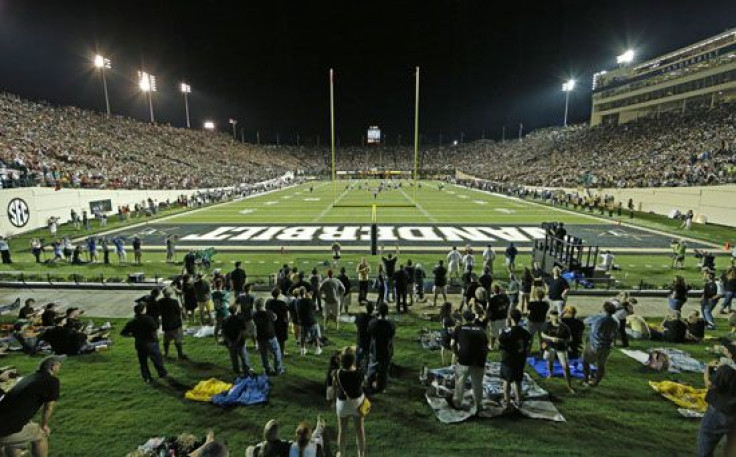 Authorities at Vanderbilt University have launched an official investigation into alleged sex crimes reported against four members of the school's football program. The four unidentified student athletes involved in the incident have been suspended from both the team and the university.
According to Nashville Police Department spokesman Don Aaron, "a matter that is alleged to have occurred at a Vanderbilt University dormitory" is part of an ongoing investigation. The private university located in Nashville, Tenn. said that it will give full cooperation to investigators, CNN reported.
"The well-being of our students is of paramount concern to us, and we will not tolerate any actions that threaten student safety and security," Beth Fortune, Vanderbilt vice chancellor for public affairs, said in a statement.
Erik Ainge, a former quarterback at nearby Tennessee University, shared what he called "very reliable information" regarding the incident on a daily sports talk radio show that he hosts.
"They were out, they were drinking, they went back, the boyfriend, a Vandy football player, had sex with his girlfriend, then allowed his three drunk teammates with him to also have sex with his girlfriend, and she obviously did not want that to be the case," Ainge explained.
No official details regarding the case are expected to come to light until the investigation runs its course. Bookmark this page and check back for any updates regarding the case.
Published by Medicaldaily.com