Study: Telling Your Kids "Don't Smoke" Isn't Enough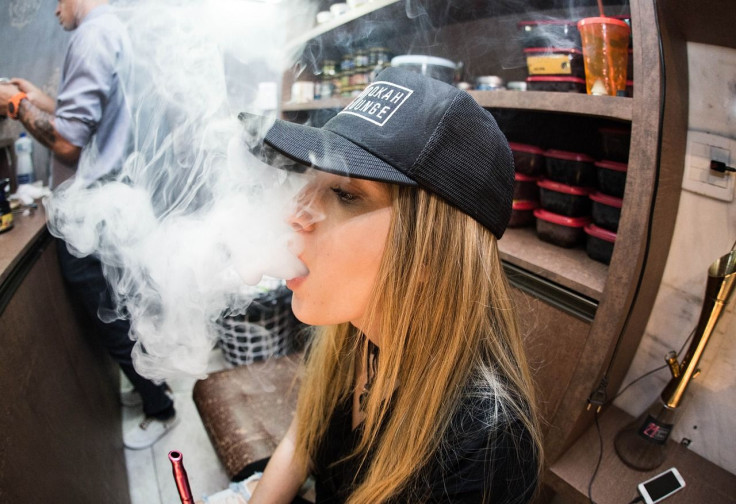 Parents are besieged nowadays by endless tasks. From Zoom-schooling their kids to keeping them entertained, their list of responsibilities is loooonnnngggg. High on that list is steering their kids clear of trouble. And that includes making sure they don't smoke.
A new study at the University of California, San Francisco (UCSF) found that setting firm rules about tobacco use was more effective than just talking to children about the risks of smoking. And those rules had to apply to everyone in the home.
The five-year study following 23,000 children and teenagers aged 12 to 17 also found that parents were less likely to suspect that their child used tobacco if the kid vaped, smoked e-cigarettes or used smokeless tobacco. About 70% of the parents of children who smoked said they knew or suspected it. But only 40 percent of parents of children who used e-cigarettes were aware of it.
"We know that tobacco-free homes are a key tool to help prevent smoking by kids," said Benjamin Chaffee, DDS, PhD, in a statement. Dr. Chaffee worked on the study and is an associate professor at the UCSF School of Dentistry. "Tobacco use by children is troubling," he said, "and dentists, like all healthcare providers, should be concerned about preventing youth tobacco use."
Some facts were repeating: All tobacco products are addictive. Smoking has long been tied to lung cancer. Chewing tobacco or dip has strong links to cancers of the mouth, tongue, cheek, gum and throat. Although the long-term risks of vaping are not yet known, many of the chemicals that are heated and inhaled, like flavorings, can cause damage to the lungs.
In 2019, many serious cases of vaping-related lung illness landed teenagers in hospitals with serious lung damage.
Not only is smoking dangerous to the lungs, but nicotine is bad for the developing brain of a child or teenager. According to the Centers for Disease Control and Prevention, "Using nicotine in adolescence can harm the parts of the brain that control attention, learning, mood and impulse control."
Sabrina Emms is a science journalist. She got her start as an intern at a health and science podcast out of Philadelphia public radio. Before that she worked as a researcher, looking at the way bones are formed. When out of the lab and away from her computer, she's moonlighted as a pig vet's assistant and a bagel baker.
Published by Medicaldaily.com