Vaping Teens More Apt To Move On To Regular Cigarettes: Study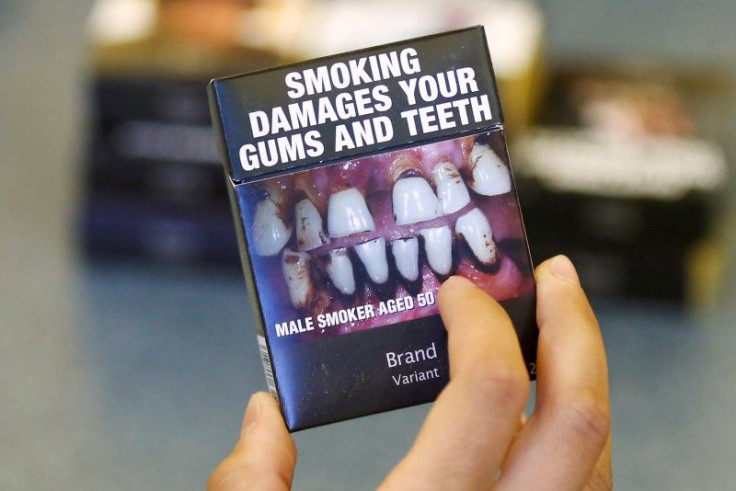 NEW YORK (Reuters) - Older teens who try electronic cigarettes have six times the odds of trying regular cigarettes within two years than those who never puffed on the devices, a study published on Monday found.
"We're concerned that kids who experiment with e-cigarettes may be moving on to other types of tobacco products, like combustible cigarettes, which are arguably a lot more dangerous," said University of Southern California researcher Jessica Barrington-Trimis, lead author of the study published in the journal Pediatrics.
E-cigarettes are handheld electronic devices that vaporize a fluid typically including nicotine and a flavor component. Using them is called "vaping."
The researchers based their findings on surveys conducted by USC involving about 300 high school students in southern California. In 2014, about half of the students said they had at least tried an e-cigarette.
In a 2015 follow-up survey, about 40 percent of those who had tried an e-cigarette by the previous year had tried regular cigarettes. That compared to about 11 percent of those who said they had not tried an e-cigarette in the prior year's survey.
After adjusting the statistics for gender, ethnicity, grade and parental education, the researchers calculated that the teens who tried the e-cigarettes had six times the odds of taking up smoking than those who never tried them.
When the researchers looked at teens who said on the first survey that they had no intention to smoke, the risk of moving from e-cigarettes to regular cigarettes by the next year was 10 times greater than those who never vaped.
Barrington-Trimis said the high risk among teens committed to not smoking "suggests this is not just occurring among kids who intended to smoke anyway."
The survey participants were 11th and 12th grade students who all were least 18 years old by the second survey.
The American Academy of Pediatrics recommended in 2015 that the devices be regulated as tobacco products due to concerns they would lead teens to regular cigarettes and also expose their developing brains to nicotine.
The U.S. Food and Drug Administration last month took wide-ranging steps to crack down on e-cigarettes and banned sales to anyone under age 18.
Dr. Michael Siegel, a professor at the Boston University School of Public Health and a proponent of e-cigarettes as a way to wean smokers off conventional cigarettes, said the study did not prove e-cigarette use had prompted the teens to take up regular cigarettes.
Siegel, who was not involved in the study, said the first survey did not determine how many times the teens had vaped, asking only if they had used e-cigarettes at least once.
"What's probably happening is these kids did not become regular vapers, (and) they turned to smoking," Siegel said. "If they turned into regular vapers, they wouldn't have turned to smoking."
(Reporting by Andrew Seaman; Editing by Will Dunham)
Published by Medicaldaily.com