Vascepa Fish Oil Drug Awaits FDA Decision On Expanded Use For Treating High Triglycerides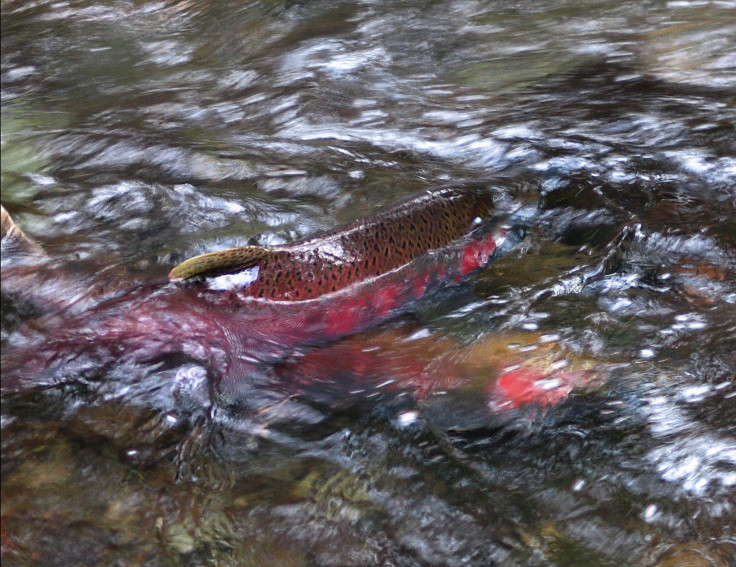 Produced by marine life, fish oil is consumed by many from weekend warriors hoping to build muscle, the depressed hoping for a happy boost, and the hyperlipidemic hoping to limit their cholesterol. Now expanded use of the fish oil drug Vascepa, approved by regulators last year for treating "very high" triglycerides, may hinge on the outcome of an ongoing clinical study.
An advisory panel from the U.S. Food and Drug Administration (FDA) planned this week to meet on Wednesday to discuss expanded approval for the drug, made by Amarin Corp., based in Dublin, for the treatment of "high" triglcyerides, in addition to "very high" levels of the blood fat. Company stocks fell 20 percent following the FDA's announcement regarding a closer examination of the drug's effectiveness in treating high triglycerides in patients also taking a statin, a population at high risk for heart attacks and other cardiovascular troubles.
Akiva Felt, an analyst with Oppenheimer & Co. in San Francisco, assessed the company's chances of winning approval for expanded use. "The hope for the best-case scenario, that the panel is really a formality, is off the table," Felt told Bloomberg in an interview. "The FDA does appear to be a little more cautious on the drug's efficacy."
Felt said he rated the company's stock as a "market perform," a designation neither positive nor neutral, indicating that everything would ride on the regulator's upcoming decision.
The drug remains Amarin's only product, approved last July for people with very high triglycerides, defined as at least 500 milligrams per deciliter of blood. The FDA is expected to announce a final decision by late December on whether to allow expanded use for high triglycerides, defined as 200 to 500 milligrams per deciliter. Amarin won approval following two Phase III clinical trials demonstrating the safety and efficacy of the drug for patients with high triglycerides. Now, the company is conducting a clinical trial to prove the efficacy of reducing cardiovascular events in patients taking the drug in combination with statin therapy for high cholesterol.
If approved, Amarin would gain access to a health market comprised of some 36 million Americans with elevated levels of the blood fat, a number nine times higher than those with very high levels of triglycerides. Analysts expect company sales to reach $932 million in 2017, according to Bloomberg.
Although many Americans already take fish oil supplements, Vascepa says non-prescription formulations would require 30-40 pills to equal the fish oil of a single wild-caught Alaskan salmon. Moreover, the company's sole product remains without peer on the marketplace, as GlaxoSmithKline's fish oil pill Lovaza, approved in 2004 for treating very high triglycerides, also raises levels of "bad" cholesterol.
Published by Medicaldaily.com