Vasectomy Side Effects May Include Aggressive Prostate Cancer; Is The Procedure Worth It?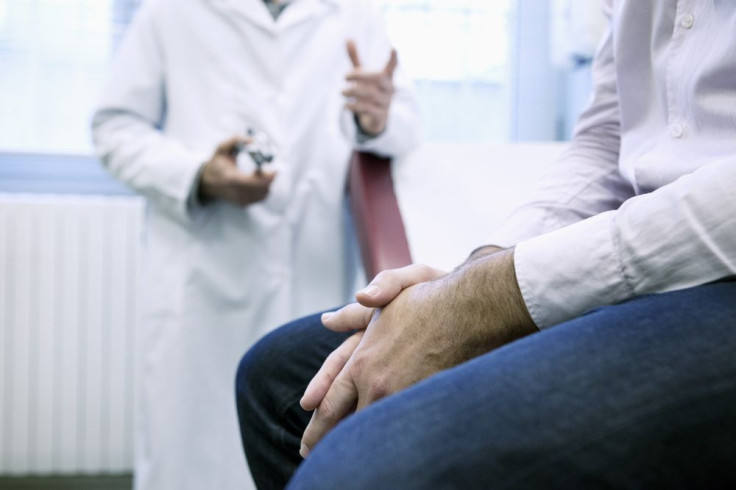 Having a vasectomy may increase men's risk of developing aggressive prostate cancer by 20 percent, according to a new study by Harvard University researchers who reviewed thousands of cases over 24 years.
In their paper, published this week in the Journal of Clinical Oncology, the researchers tracked 49,405 men between 1986 and 2010, 6,023 of whom were diagnosed with prostate cancer. Of those, 811 died from it. One quarter of the participants had vasectomies, a form of permanent birth control in which tubes that deliver sperm from the testicles are severed.
Comparing the data, they discovered that while the risk for "low-grade cancer" increased marginally in men with vasectomies, the risk of "advanced and lethal" prostate cancer rose by around 20 percent. "The results support the hypothesis that vasectomy is associated with an increased risk of advanced or lethal prostate cancer," said co-author Lorelei Mucci, a Harvard epidemiologist, in a news release.
But already the study has been criticized on a variety of fronts. Speaking with HealthDay, Louis Kavoussi, a urologist at North Shore-LIJ Health System in New York, said there's a possibility the results are skewed, somehow. "This is a retrospective study — a backwards-looking study over many, many years, and the increased risk is small. So can this be an error in statistics? There are many papers over the years that don't show a correlation with this." And even if the data are reliable, they merely show correlation — and prove no direct cause. "There are a whole host of potential unknown reasons why this potentially could be real," he said.
Others have observed that people who have a vasectomy are more likely to visit often with their doctors, increasing their chances of diagnoses. But the study authors say they controlled for those kinds of things, including the possibility of more frequent screenings or other complications like sexually transmitted diseases. "The researchers had access to diverse information and could rule out potential biases," the university reported.
The effects of the study may be more socially troubling if it discourages men from undergoing the operation, which is pain free and mildly invasive. Many studies have helped to advocate a shared contraceptive responsibility between the sexes. One found that "men referred to vasectomy as a positive reflection of their identities." Another, published in a feminism journal, which looked at the same data argued that it made men feel "special" for no reason and only bolstered "male privilege."
Meanwhile, Kavoussi notes that "there are potential side effect issues with birth control for women as well." Although cancer is not one of them for any female contraceptive method, even the Harvard researchers acknowledge the "absolute difference" in risk of prostate cancer is extremely small. That is, relative to someone who has not had a vasectomy, the risk of developing cancer for someone who has is high. But in absolute numbers, the chances are still quite low. "In this study, 16 in 1,000 men developed lethal prostate cancer during 24 years of follow-up," the university said.
Source: MM Siddiqui, KM Wilson, MM Epstein, et al. Vasectomy and Risk of Aggressive Prostate Cancer: A 24-Year Follow-Up Study. Journal of Clinical Oncology. 2014.
Published by Medicaldaily.com