Venezuelan Breast Implant Shortage May Help Women Consider Enhancing Their Self-Esteem: 'Without Breasts, There Is No Paradise'?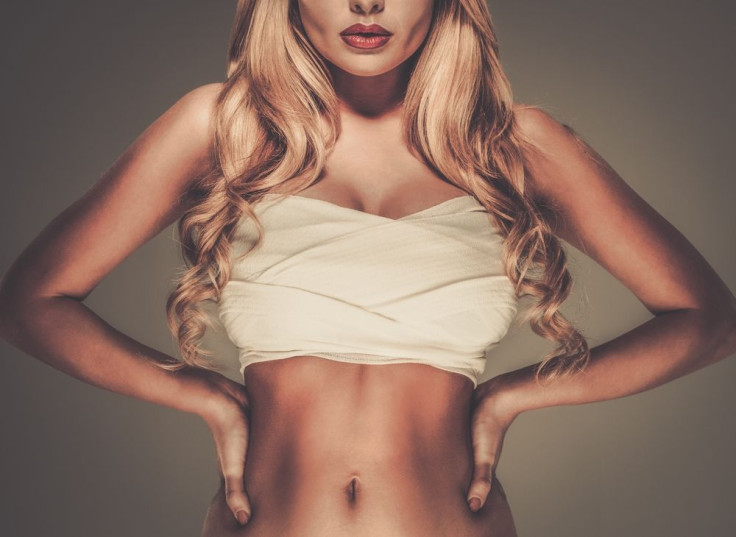 It's no secret that South Americans are the most operated on when it comes to plastic surgery. People living throughout the continent have long altered their bodies to keep up with fashion trends — the latest being midriff surgeries to complement high-waisted pants — with Colombia and Brazil among the top countries to have their women under the knife. Venezuela, however, holds the title of South American country with the most procedures, with 7.6 people per 1,000 people getting some kind of plastic surgery in 2013. Now, it seems, the country has reached capacity for large-breasted women; it's facing a shortage in brand-name breast implants.
The shortage is mostly due to restrictive currency controls implemented in 2003 when Hugo Chavez was president. As a result, the Venezuelan Bolivar was largely devalued, making it difficult for local businesses to import foreign goods, including silicone gel breast implants from the U.S. With more than 85,000 implantations completed last year, thousands of women are now being forced to deal with their insecurities. "The women are complaining," Ramon Zapata, president of the Society of Plastic Surgeons, told The Associated Press. "Venezuelan women are very concerned with their self-esteem."
Throughout the continent, girls as young as 14 get plastic surgery, and it's not unheard of for a girl to get breast implants on her 15th birthday — her quinceañera — which is akin to a sweet 16, and celebrated in various parts of Latin America. From a young age, girls are taught more about the "value" of being beautiful than about striving to be powerful women. "It's a culture of 'I want to be more beautiful than you.' That's why even people who live in the slums get implants," surgeon Daniel Slobodianik told the AP.
This hypersexualization of women is widespread throughout most of South America. As NPR reported in Brazil, despite being well-represented in the workforce (the country even has a female president), women are still sexualized in programming, magazines, and the general public. They feel the pressure to conform to "what they think men want," psychoanalyst Regina Navarro told Brazil's Glamour magazine. This mindset is further engrained through the countless mannequins with enlarged breasts, tiny waists, and disproportionately large backsides lining storefront windows. It's these factors that lead many of them to undergo cosmetic surgery, getting everything from breast implants to vaginal reconstruction.
Now, with low self-esteem and very limited access to breast implants of a desired size, many of the women are turning to China, where implants can be bought for about a third the price of European-regulated implants. The implants, however, aren't subject to random government inspections or clinical studies, so their safety is questionable. "I'm not saying they're not safe, but I've removed more than a few ruptured Chinese implants," Slobodianik said. "I just don't feel comfortable with them." Meanwhile, others are turning to an online black market in which sellers post pictures of implants from unknown origins. We all know the dangers of those.
Maybe this shortage in implants will inspire some Venezuelan women to work on building their self-esteem without the need for cosmetic surgery. Social media has already called for them to consider this, with some saying that the only shortage the country faces is values, and others joking that the country can now work on its personalities, with Twitter hashtags noting the Colombian telenovela Sin Tetas, No Hay Paraiso, or "Without Breasts, There's No Paradise."
Published by Medicaldaily.com