Vermont College Claims Energy Drinks Promote 'Problematic Behavior', Bans Them From Being Sold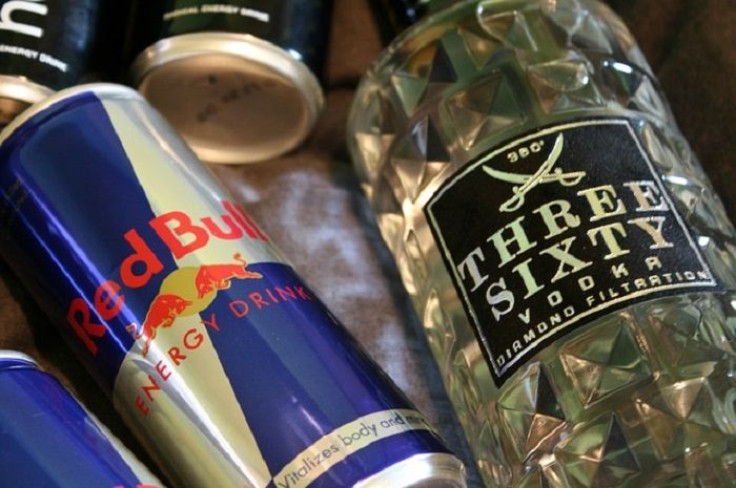 Energy drinks are quite popular among college students. These sugar- and caffeine- laden drinks have been shown to help students and athletes pull through an all-nighter or kick-start a tough workout. Unfortunately, students at a college in Vermont will soon have to find an alternative to these performance-enhancing drinks.
Middlebury College, in Middlebury, Vt., claims these drinks contribute to "problematic behavior" like risky sex and alcohol abuse and has banned the on-campus sales of energy drinks. The ban, which will take effect March 7, means students will no longer be able to purchase beverages, such as Red Bull and 5-Hour Energy, at any of the retail locations on campus, according to The Middlebury Campus. Some students are upset by the ban, and think the college should shift its focus to other issues plaguing the campus.
"There are more important things for them to address," fourth-year student Arnav Adhikari, who works at the College's Wilson Café, told NBC News. "And what do energy drinks have to do with sexual activity?"
Well, according to recent research, this claim may be legit.
A 2014 study published in Nutrition Review found sexual risk-taking, including having unprotected sex and having sex under the influence of alcohol or other drugs, was more common among those who consumed caffeinated energy drinks. Another study from the University of Buffalo suggested mixing energy drinks with alcohol increased the number of drunken hookups or casual sex among college students. What's more, energy drinks have been linked to adverse health effects, such as an increase in resting blood pressure, disturbed heart rhythm, and an increase incidence of traumatic brain injuries over the years.
Middlebury's decision marks the climatic point of a debate that first began last month during the college's community council meeting, where Dining Software Intern Myles Kamisher-Koch argued that selling energy drinks on campus violates the school's mission to "nourish and nurture today and tomorrow by sustaining mind, body and earth," The Middlebury Campus reported.
"The school has a responsibility to direct students to healthy choices through what they provide," Kamisher-Knox said.
Dan Detora, executive director of dining hall services, told NBC News he thinks the college ban is reasonable. "I see it as the equivalent of banning cigarettes," Detora said.
However, Adhikari said if health was a major concern, they would have done away with they fried foods "they still sell lots of."
The energy drink ban on campus was approved by the college's Community Council, which includes faculty, staff, and 12 students. However, students will still be able to buy these products off-campus. And on campus, healthier alternatives to energy drinks, such as Guayaki Yerba Mate, will be available for students seeking a boost of energy.
Published by Medicaldaily.com