Vermont Lye Attack Victim Reveals Face Transplant Six Years Later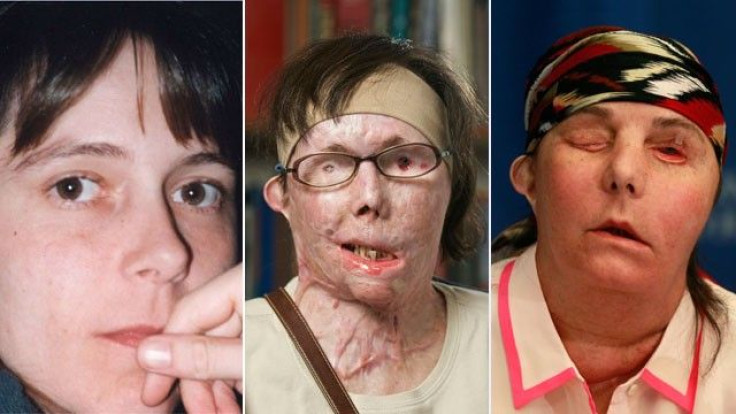 A mother of two whose face had been disfigured in a lye attack now has a new face, thanks to the full face transplant she received in February.
Carmen Blandin Tarleton revealed her new face at a press conference at Brigham and Women's Hospital in Boston, reports the Associated Press. In 2007, she was attacked by her now ex-husband with a baseball bat and a squeeze bottle of lye. She was left legally blind and disfigured, and was unable to even move her head side to side, reports ABC News.
During the 15-hour operation, doctors used donor tissue to cover Tarleton's entire face, including her neck. Her surgeons say her case was particularly hard to deal with because previous attempts at tissue transplants had resulted in rejection by her immune system, ABC says.
The immune reaction has been successfully treated in this instance, however. More surgeries will be required, and doctors estimate Tarleton will regain more sensitivity in three to six months, and increased motor skill function in the next six months to one year, ABC adds.
The donor, Massachusetts woman Cheryl Denelli Righter, had died of a massive stroke, AP reports.
Published by Medicaldaily.com