Veteran TV Journalist David Frost Dies; Known For Nixon Interviews [Video]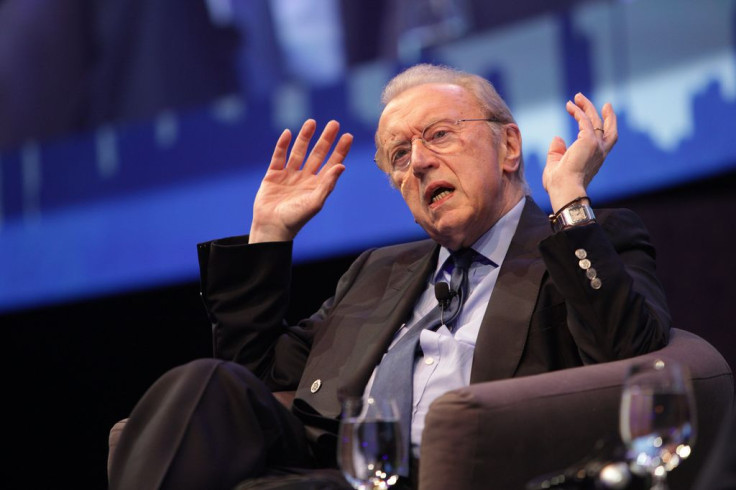 Famed for television interviews with former President Richard Nixon, veteran British journalist David Frost died on Saturday night. He was 74.
Frost died after experiencing a possible heart attack aboard the Queen Elizabeth cruise ship, which had left the Southampton port in England Saturday for a 10-day jaunt in the Mediterranean. Known for his interviews with famous politicians and dignitaries, Frost enjoyed a television career that spanned a half-century.
Frost had been scheduled to deliver a speech at an event on the ship, before his death.
Prime Minister David Cameron sent his condolences immediately to friends, family, and the public, praising Frost as an "extraordinary man with charm, wit, talent, intelligence, and warmth in equal measure."
Cameron continued: "The Nixon interviews were among the great broadcast moments -- but there were many other brilliant interviews. He could be, and certainly was with me, both a friend and a fearsome interviewer."
Frost's family released a statement to the BBC asking "for privacy at this difficult time," according to CBS News.
During Frost's 50 years on television, he interviewed many world leaders and notables, including Henry Kissinger and members of the Beatles. However, his conversations with Nixon in 1977 won the largest audience for a television news interview in history. Frost continued to receive acclaim during his career and was knighted by Queen Elizabeth in 1993. He later received recognition from the Museum of Broadcasting in New York, in 1999. In 2005, he was awarded the BAFTA Fellowship from the same organization, as their highest honor. In 2009, Frost received the Founders Award at the International Emmy Awards Gala.
Frost had interviewed seven U.S. presidents in addition to seven British prime ministers during his 40-year run on a variety of shows. In 2005, he jumped to Al Jazeera English to produce and anchor "Frost Over the World."
Journalists who worked with Frost marvelled about a singular quality: Sir Frost found interest in any interview subject, from the top of society to the bottom. He put them all at ease.
Published by Medicaldaily.com