Veterans With Mental Illnesses Wait Longer Than Expected For Mental Health Care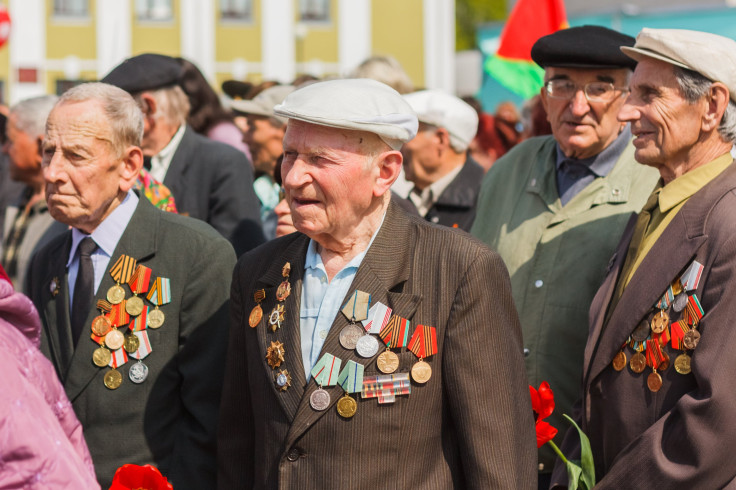 U.S. veterans are in dire need of mental health treatment, especially in light of the reported 22 veteran suicides per day. However, according to data from the Department of Veterans Affairs, former soldiers with mental illnesses continue to wait too long for mental health evaluations and counseling.
In 2013, the V.A. did not reach its goal of providing mental health appointments to patients within 14 days. According to V.A. data, an estimated one-third of new mental health patients had to wait longer than 14 days, for treatment in categories like psychiatry, psychology, post-traumatic stress disorder (PTSD), and substance abuse. Wait times varied depending on location; veterans in Houston, Texas, for example, had to wait an average of 28 days to receive mental health services. An inspector general report released this year concluded that the Veterans Health Administration (VHA) also "needs to improve efforts to reach out to patients who do not report to scheduled [mental health] appointments, document contact attempts, and consider expanding the use of telemental health services for post-discharge evaluations."
Last year, the Department of Veterans Affairs released a report that confirmed a similar situation. In 2012, it still took longer than 14 days for veterans to get mental health evaluations. The V.A. had claimed that it was meeting its 14-day requirement 95 percent of the time, but an inspector general review found that the system did not actually measure how long the patient waited to receive a mental health evaluation. Rather, it measured how long it took for the V.A. to conduct the evaluation. About 49 percent, or 370,000 patients evaluated in 2011 received their full evaluation within 14 days. The remaining half of patients had to wait an average of 50 days to receive their evaluation.
"Getting our veterans timely mental health care can quite frankly often be the difference between life and death," Senator Patty Murray told the New York Times in 2012. "It's the critical period, not unlike the 'golden hour' immediately after a traumatic physical injury. Yet this [2012] report clearly shows that the V.A. is failing to meet their own mandates for timeliness. Clearly, the V.A. scheduling system needs a major overhaul."
In 2012, the V.A. department claimed that one of the reasons for the long waits was the lack of mental health clinicians. Veteran demand for mental health treatment has grown in recent years, as the number of veterans with mental illnesses has risen from 900,000 in 2006 to 1.2 million in 2010, according to the U.S. Government Accountability Office. Though the V.A. department expanded the number of psychiatrists, psychologists, and nurses on staff by some 50 percent from 2005 to 2010, it still cannot keep up with mental health demand.
"It is unacceptable that even after the hiring of 1,600 new mental health staff, certain V.A. facilities remain unable to … treat veterans in a timely manner," Sen. Bernard Sanders (Dem., Vermont) told USA Today. "Consequences of leaving mental health conditions untreated can be dire. Such failures cannot continues."
Although the V.A. has trouble meeting its 14-day goal, it does say that it has a 96 percent success rate of seeing patients in a timely manner. Veterans who need immediate mental health attention, especially those who are suicidal, can call a crisis hotline or go to a V.A. emergency room.
Published by Medicaldaily.com