Veterans' PTSD May Recur Down The Line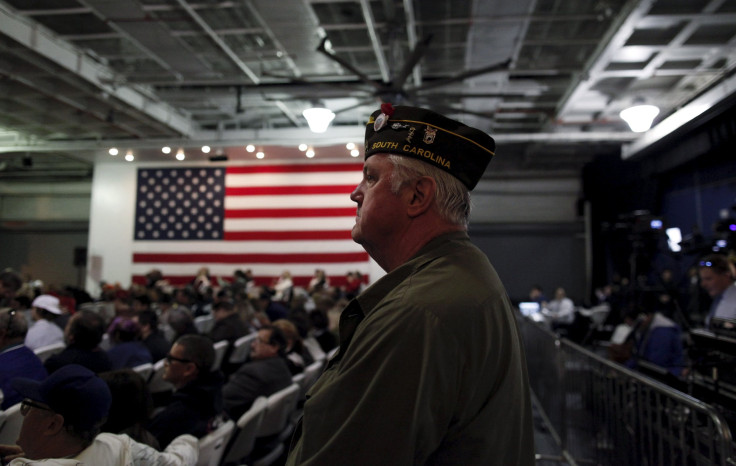 (Reuters Health) – - Soldiers deployed to Afghanistan had a spike in post-traumatic stress disorder (PTSD) symptoms in the months immediately after their return, but also five years later, according to a Dutch study.
The results suggest that screening for PTSD symptoms should continue for more than just a year or two after soldiers return home because new or recurrent PTSD cases could emerge, the authors say.
"Our objective was to gain more insight in the changes in posttraumatic stress complaints in a long-term period after deployment, ultimately to evaluate the timing of an increase in treatment demand after deployment," said lead author Iris Eekhout of VU University Medical Center in Amsterdam, by email.
In the U.S., 11 to 20 percent of veterans of the Iraq war suffer PTSD symptoms each year, according to the Department of Veterans Affairs.
These symptoms can include nightmares or flashbacks to traumatizing events, feelings of fear, guilt or shame, or being hyper-alert and having trouble concentrating.
While many studies have looked at short-term mental health effects for veterans, there has been less focus on the timing of long-term developments, Eekhout told Reuters Health.
She and her colleagues analyzed data on 1,007 Dutch soldiers deployed to Afghanistan between March 2005 and September 2008. Most of the soldiers had not been deployed before.
Soldiers were first assessed roughly one month before leaving for what would be an average four-month deployment. One month after returning home, and then at six months, one year, two years and five years later, the soldiers filled out questionnaires again.
Compared with pre-deployment levelsOverall, the average level of PTSD symptoms increased during the first six months after the soldiers returned home.
One year after returning, the average level of symptoms tended to drop back to the pre-deployment level. However, there was another increase five years after the soldiers returned, which was larger than at all previous times.
Soldiers younger than 21 when they deployed had a greater increase in PTSD symptoms than older soldiers at both the one-year and five-year marks.
Soldiers with combat duties outside the military base also had significantly more PTSD symptoms at one year and five years than those who only resided inside the military base during their deployment.
Eekhout noted that belonging to a military group and feeling safety and understanding might help people cope with traumatic experiences. "However, when over time the connection to a military group diminishes, resilience may wear off as well, contributing to a delayed stress response," she said.
The study team writes in The Lancet Psychiatry that soldiers may not experience the onset of their symptoms until later simply because stress symptoms are not "adaptive" - meaning they don't help matters - during combat situations.
Don Richardson, a consultant psychiatrist for the Parkwood Operational Stress Injury Clinic in Ontario, Canada, noted that PTSD is often accompanied by other conditions like depression, anxiety and substance use disorders. "Therefore it is important to better understand how PTSD symptoms change over time in the context of other mental health symptoms," he said.
Richardson advises primary care physicians to ask patients if they're veterans, because those who are might be at a greater risk for undiagnosed PTSD.
"Screening and diagnosis is important as there are effective pharmacologic and psychological treatments available for PTSD," Richardson said.
Eekhout emphasized the importance of keeping in contact with deployed soldiers and ensuring that they have easy access to mental health treatment.
"It is important to monitor their psychological health for a long time after deployment, because early detection of symptoms is essential to early treatment, which is related to positive outcome," Eekhout said.
SOURCE: bit.ly/1NxNkGX The Lancet Psychiatry, online December 8, 2015.
Published by Medicaldaily.com