Vince Flynn Dies At 47: After Overcoming Dyslexia To Become A Best-Selling Author, Flynn Passed Away Due Prostate Cancer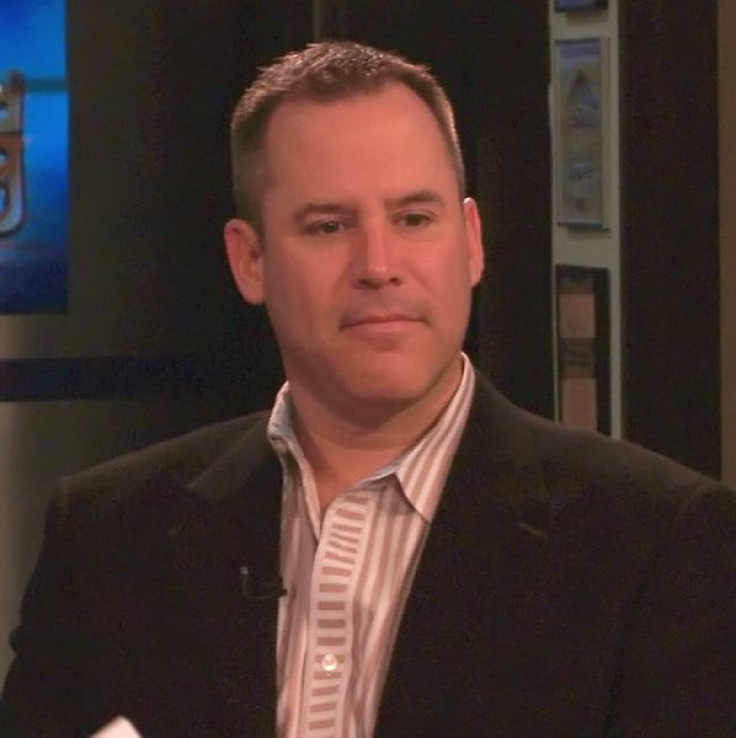 The New York Times best-selling author, twin-city native, and "conservative darling," Vince Flynn, died Wednesday at age 47, after a two plus year battle with prostate cancer. Flynn was most well known for the 12-part Mitch Rapp counterterrorism political thriller series, and he sold more than 15 million books in the U.S. alone over the course of his 15-year career.
His publisher, Simon and Shuster, and agency, ICM Partners, told the press that Flynn passed away at United Hospital, in St. Paul, Minn. — Flynn's birthplace.
"Vince Flynn was an incredibly talented storyteller and a true pioneer in publishing," his agent, Sloan Harris, said in a statement. "Despite his extraordinary talent and success, Vince never lost his common touch. He was a warm, generous and charismatic friend to everyone who had the good fortune to work with him."
Flynn's success story could inspire young writers everywhere. In 1990, Flynn attempted to join the Marines as a pilot, but he was medically disqualified from the Marine Aviation Program because of concussions and seizures he had suffered since a childhood car accident. It was at this point that he began to seriously consider writing a book.
In a 2009 interview with Glenn Beck, Flynn admitted that as a young adult he realized that he had dyslexia, a learning disorder that makes reading comprehension extremely difficult and can affect a person's ability to learn effectively. In the interview, Flynn said that in the early 90s, he forced himself into a daily writing and reading routine in an effort to overcome the condition.
"I started reading everything I could get my hands on, Hemingway, Ludlum, Clancy, Tolkien, Vidal," he said. "I read fiction, nonfiction, anything, but I especially loved espionage."
Flynn believed his dyslexia was a gift: the thing that drove him to become an author and a success. And it is true; while dyslexia can be frustrating early on in life — particularly during grade school and middle school when spelling and reading are paramount — it can certainly be overcome. Among other success stories, Keira Knightley, Whoopi Goldberg, Ingvar Kamprad (the founder of IKEA), Agatha Christie, and Charles Schwab were all diagnosed with dyslexia at some point in their lives.
Flynn pounded away, writing and reading every day to overcome his dyslexia. He was working as a bartender at the time he completed his first novel, Term Limits. He sent it out to every publisher he could think to contact, and ended up with 60 rejection letters. Finally, after five years, Flynn made a bold move: taking an uncommon route at the time, he decided to self-publish the novel in 1997. The novel shot up to number one in the Twin Cities area, and soon enough he had an agent and a two-book deal.
His next novel was the first in the Mitch Rapp series, Transfer of Power, and also began a decades-long streak of publishing success. His ninth novel, Protect and Defend, reached the top of the New York Times bestseller list.
The Mitch Rapp series is notable for its use of the war on Islamic terror as a framing device for the ongoing narrative of counterterrorist espionage. Flynn was critical of Islamic fundamentalism from the earliest books — even before 9/11 — and during the George W. Bush presidency. The author was often lauded by the right for his research and prescience about the rise of Islamic terrorism; Rush Limbaugh called Lynn "one of the smartest guys I've ever met," and, according to Flynn's website, a high-ranking CIA official told his people, "I want you to read Flynn's books and start thinking about how we can more effectively wage this war on terror."
For all the support he received from outspoken conservatives, Flynn was quick to point out that his hero was "neutral" and that he did not necessarily agree with everything the Republican party stood for.
In February of 2011, Flynn sent out a fan newsletter announcing that he was being treated for Stage III prostate cancer. Prostate cancer varies in severity — some cases are isolated to the prostate and can be effectively treated, while others spread rapidly and aggressively. In Stage III prostate cancer, the cancer has already spread beyond the prostate to nearby tissue.
Prostate cancer is one of the most common types of cancer in men. The National Cancer Institute estimates that there will be 238,590 new cases of prostate cancer in 2013, and 29,720 prostate cancer-related deaths. For reference, the 2013 estimates for breast cancer are 232,340 new diagnoses, and 39,620 related deaths.
Flynn remained upbeat, writing to fans that it was "not a battle I plan on losing." The title of his last book, to be published posthumously this coming fall: The Survivor. Unfortunately, Flynn's cancer worsened, and his condition deteriorated, finally leading to his death early Wednesday morning.
He is survived by his wife Lysa, and their three children.
Published by Medicaldaily.com