Viral Video Hit 'Gangnam Style' Linked to UK Man's Sudden Death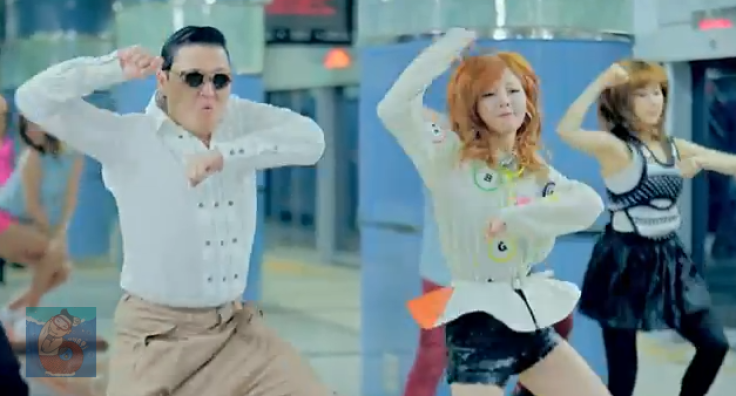 Maybe you are sick by now of hearing about the Korean rapper Psy's ubiquitous "Gangnam Style", which has garnered at least 945 million views and is the top-viewed YouTube video of all time. However, for the first time, the song has been linked to its first death. A British man, Eamonn Kilbride, died after performing the dance from the popular music video at an office party.
The 46-year-old IT manager loved to dance, his wife said to The Telegraph. While attending his company's office party and celebrating his wife's birthday, the father of three decided to launch into the dance. Shortly afterwards, he suffered from chest pain and collapsed. Though his wife and paramedics tried to revive him, Kilbride was pronounced dead upon arrival at the Royal Blackbird Hospital.
The coroner said to Kilbride's family that he died from acute heart failure caused by a coronary artery atheroma. The condition can be exacerbated by vigorous, unusual exercise. The police were not treating the death as suspicious. An expert said that older men were more likely to suffer from acute heart failure caused by an undiagnosed case of coronary heart disease.
Kilbride's wife Julie praised her late husband for always putting his family first. She said that he was always the life of the party and loved golf. She noted that he had been a beloved husband and father for 23 years.
Professor Bernard Keavney, a consultant cardiologist at Newcastle University, warned that men of a certain age should avoid straying outside their comfort zone at holiday parties. "The chance that you'll come to grief is very small. But as with any form of untypical exercise that you're not used to taking, be somewhat measured. Let the lady dance around you," he suggested. "I certainly wouldn't say that people need to avoid Gangnam Style over the holidays. [But] if you're unused to taking vigorous physical exercise, you shouldn't throw yourself into violent exertion without due preparation."
Cardiovascular disease and its related health problems are the number one cause of death in the United States.
Published by Medicaldaily.com