Virginia Tech Gives Students All Clear After Officer Shot and Killed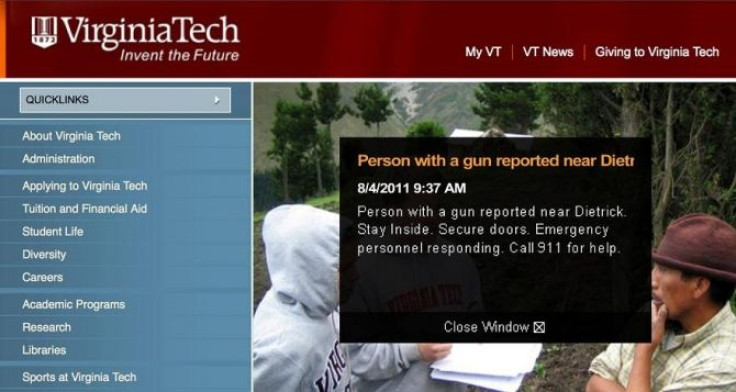 A Virginia Tech police officer was shot and killed following a routine traffic stop in the parking lot of the Cassell Coliseum on Thursday.
According to a statement from Virginia Tech, there were witnesses at the scene who saw the shooter flee on foot towards a parking lot near Duck Pond Drive.
A second shooting victim was found in that parking lot, as was a weapon, and law enforcement officials later told NBC they believe he was the man that shot and killed the campus policeman.
Students have since been told they are safe to return to normal activities.
"I am deeply saddened by today's news of another tragedy affecting the Virginia Tech community. Our thoughts and prayers are with the families of those impacted by these shootings," Virginia Gov. Bob McDonnell stated.
Ironically Virginia Tech police chief Wendell Flinchum testified in D.C. today about how the school handled a 2007 shooting that resulted in over 30 deaths. The university is facing charges of failure to issue a timely warning and failure to follow its own procedures for providing notification.
Thursday was a "study" day for Virginia Tech students in preparation for final exams, which were to begin Friday.
Published by Medicaldaily.com