Vitamin C May Be No Good For Lowering Urate Levels In Gout Patients: Study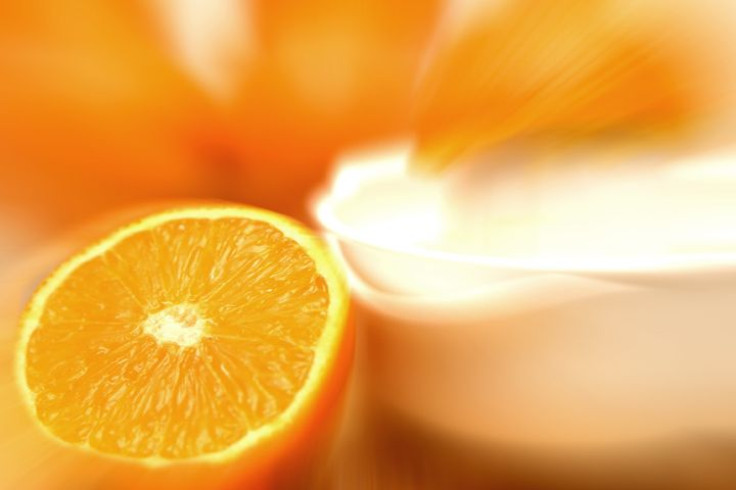 You might want to stop guzzling that vitamin C, gout patients - it may not be helping. According to a new study published in Arthritis and Rheumatism, vitamin C does not significantly reduce the levels of uric acid in patients with established gout, a press release from publisher Wiley says.
High levels of uric acid in the blood can bring on the arthritis-like condition called gout, as a result of crystals of uric acid gathering in joints, capillaries, and other tissues. Previous studies have shown that vitamin C supplements can help keep uric acid levels down, and may help reduce the risk of gout in people who don't already have it.
In this study, the team recruited gout patients with high uric acid levels, Wiley says. Of the 40 people enrolled in the study, 20 patients already taking the standard gout medication allopurinol were given an additional 500 milligram dose of vitamin C daily or had their allopurinol dose increased. The other 20 people, who were not already taking allopurinol, were either started on the drug, or on 500 milligrams of vitamin C daily.
When the researchers analyzed levels of vitamin C, creatinine, and uric acid after eight weeks, they found that the vitamin C didn't lower uric acid levels to a clinically significant degree in gout patients. In fact, the statement adds, the reduction of uric acid in the patients taking vitamin C was significantly less than in people who started or increased their dosage of allopurinol. Although previous studies on healthy people with high uric acid level seems to indicate vitamin C is beneficial, it seems the benefit does not extend to patients who already have the condition.
"Though vitamin C may reduce risk of developing gout, our data does not support using vitamin C as a therapy to lower uric acid levels in patients with established gout," says first author Lisa Stamp in the statement. "Further investigation of the urate lowering effects of a larger vitamin C dose in those with gout is warranted."
Source: LK Stamp, JL O'Donnell, C Frampton, et al. Clinically Insignificant Effect of Supplemental Vitamin C on Serum Urate in Patients with Gout: A Pilot Randomised Controlled Trial. Arthritis and Rheumatism. 2013.
Published by Medicaldaily.com