Vitamin D Deficiency Associated With Dementia And Alzheimer's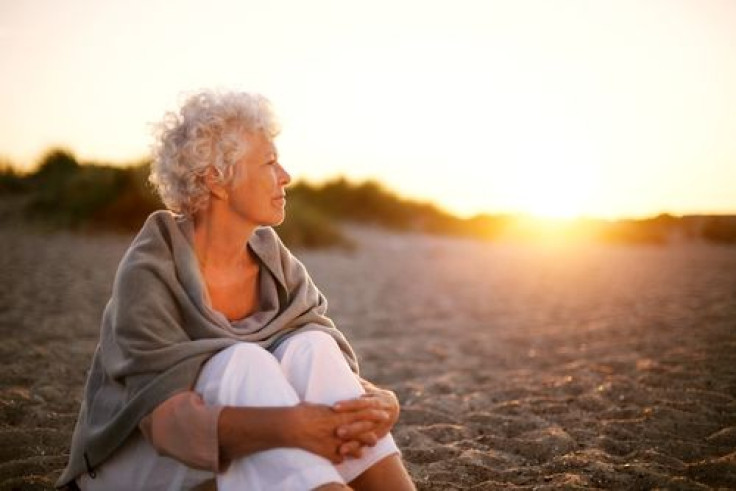 Vitamin D, or the sunshine vitamin as it's called, is a crucial nutrient for strong bones. Deficiency of the vitamin has also been linked to cognitive loss in the elderly, and this was proven by a study conducted by the Alzheimer's Association on elderly Americans who took part in the Cardiovascular Health Study.
The study found that men and women who were moderately deficient in vitamin D had a 53 percent increased risk of developing dementia of any kind, and the risk increased to 125 percent in those who were severely deficient. Similarly, vitamin D deficiency can also lead to Alzheimer's, with the study finding that a moderate deficiency increased the risk by 69 percent while a severe deficiency increased the risk by 122 percent.
The study, a collaboration between multiple universities and hospitals, has been published in the online edition of Neurology, the medical journal of the American Academy of Neurology. The study tracked 1,658 adults aged 65 and over, who were able to walk unaided and were free from dementia, cardiovascular disease, and stroke at the start of the study. Over the course of the next six years, the study followed the participants to investigate who went on to develop Alzheimer's disease and other forms of dementia.
"We expected to find an association between low vitamin D levels and the risk of dementia and Alzheimer's disease, but the results were surprising — we actually found that the association was twice as strong as we anticipated," lead researcher Dr. David Llewellyn said in a statement. He added that, moving forward, clinical trials were necessary to determine whether consuming foods like oily fish or taking vitamin D supplements could delay or prevent the onset of Alzheimer's and dementia. "We need to be cautious at this early stage and our latest results do not demonstrate that low vitamin D levels cause dementia. That said, our findings are very encouraging, and even if a small number of people could benefit, this would have enormous public health implications given the devastating and costly nature of dementia," he added.
Dementia is regarded as the most expensive condition in the nation currently affecting more than five million Americans. This number is expected to triple by 2050 as a result of rapid population aging, unless new interventions to halt its progress are discovered.
This study, the largest of its kind, used neuroimaging and other parameters to establish a link between vitamin D deficiency and dementia risk. The team found that there is a threshold limit of vitamin D circulating in the bloodstream, which manages our cognitive faculties. Once the level goes beyond this safety limit, the risk of developing dementia and Alzheimer's increases. Previous investigations suggested that a level between 25 to 50 nmol/L is safe. The current study confirmed that vitamin D levels above 50 nmol/L are most strongly associated with good brain health. The risk of dementia looms large for around a billion older people who are thought to be vitamin D deficient.
The main source of vitamin D is the sun. Foods like fortified dairy products, oily fish, and supplements can also provide vitamin D. Older people need to rely more on latter sources, as their skin can be less efficient at converting sunlight into vitamin D, which makes them more likely to be vitamin D deficient.
"Shedding light on risk factors for dementia is one of the most important tasks facing today's health researchers," coresearcher Dr. Doug Brown said in a statement. "While earlier studies have suggested that a lack of the sunshine vitamin is linked to an increased risk of Alzheimer's disease, this study found that people with very low vitamin D levels were more than twice as likely to develop any kind of dementia."
Brown recommended taking advantage of beach season. Fifteen minutes of sun exposure, he says, is enough to boost vitamin D levels. "However, we're not quite ready to say that sunlight or vitamin D supplements will reduce your risk of dementia. Large scale clinical trials are needed to determine whether increasing vitamin D levels in those with deficiencies can help prevent the dementia from developing," he said.
Source: Brown D, Llewellyn D, et al. Neurology. 2014.
Published by Medicaldaily.com