Vitamin D May Treat Type 2 Diabetes: Supplements Improve Pain, Combat Depression In Women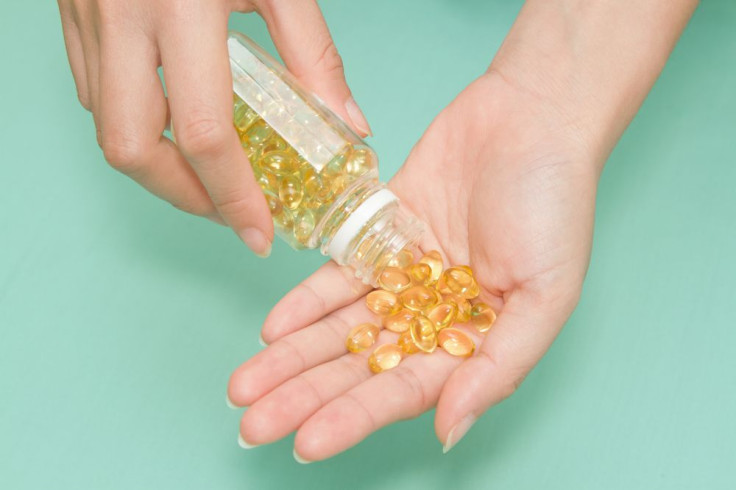 Patients with type 2 diabetes may feel overwhelmed by the daily stresses of diabetes management. Complications, such as nerve damage or trouble regulating blood sugar levels, could leave patients feeling depressed as if they're losing control of their diabetes, and especially, their body. According to a recent study, vitamin D supplements may help reduce pain and depression associated with type 2 diabetes in women.
Diabetics who experience pain typically suffer from nerve damage throughout the body, also known as diabetic neuropathy. The National Diabetes Information Clearinghouse says approximately 60 to 70 percent of people with the condition will have some form of neuropathy. The incidence rate is higher among people who have had diabetes for at least 25 years but can also be more common in people who have high levels of blood fat, blood pressure, and are overweight.
The physical pain felt by patients could easily afflict them and have the ability to alter their moods leading to depression. People with diabetes are found to be at a greater risk for depression, but doctors do not know why this association exists, according to the American Diabetes Association. The medical community speculates a poor control of diabetes can lead to symptoms that look like depression with low blood sugar levels making patients feel tired, anxious, hungry — in some cases an appetite that leads to binge eating. Patients who have depression are found to have a greater chance of developing type 2 diabetes which can lead to complications in treating both conditions at once. However, effectively managing one can have a positive outcome on the other with the use of vitamin D supplements.
Presented at the Oct. 24, 2013 research conference at Loyola's Health Sciences Campus and then published in a December news release, researchers at Loyola University Chicago examined the role of vitamin D2 supplementation in aiding pain and depression in women with type 2 diabetes. The female participants received a weekly vitamin D2 pill of 50,000 IU for six months to test how effective vitamin D supplements are in treating the condition.
Sixty-one percent of patients reported experiencing either a shooting or burning pain in their legs and feet while 74 percent reported numbness and tingling in their hands, fingers, and legs at the initial start of the study. The nerve damage developed by patients leads to diabetes neuropathy which can have physical symptoms or no symptoms at all. Those who experience a numbness and tingling sensation in their hands are known to experience a type of "phantom pain" or "ghost pain." Diabetics who keep their blood glucose levels on target could prevent or delay the onset of nerve damage.
The researchers found a significant decrease in neuropathic and sensory pain at three and six months after the women took vitamin D2 supplementation. Also, depression was also found to significantly improve in the female participants.
"Pain is a common and often serious problem for women with type 2 diabetes and depression," said Todd Doyle, Ph.D., lead author and fellow at the Department of Psychiatry & Behavioral Neurosciences, Loyola University Chicago Stritch School of Medicine (SSOM) in the news release. "While further research is needed, D2 supplementation is a promising treatment for both pain and depression in type 2 diabetes."
Although the findings do claim to improve the participants' moods and significantly reduce depression, it could be possible that the participation in the study is what boosted their mood. The direct effects of vitamin D on depression would have to be further examined to determine a cause-and-effect relationship.
In a similar study presented at the American Diabetes Association 73rd Scientific Sessions in Chicago, researchers found women with type 2 diabetes who showed signs of depression had a lower blood pressure, an improved mood, and even lost a few pounds after taking vitamin D supplements. The women received weekly doses of vitamin D (50,000 IU), compared to the dietary allowance of 600 IU per day for women between the ages of 51 and 70. The findings of this study affirm the positive effects vitamin D can have on the health of type 2 diabetes patients.
Currently in the U.S., 8.3 percent of the population has diabetes with nearly 2 million new cases of diabetes diagnosed in people aged 20 years and older in 2010. The American Diabetes Association says type 2 diabetes continues to be the most common form of the condition in which the patient's body either resists the effects of insulin, or it doesn't produce enough of it to maintain a normal glucose level. To date, there is no cure for type 2 diabetes, but eating well, exercising and maintaining a healthy weight can all aid in reducing its effects.
For ways to manage type 2 diabetes, click here.
Published by Medicaldaily.com