Vitamins For Eye Diseases Don't Match Scientific Evidence On Supplements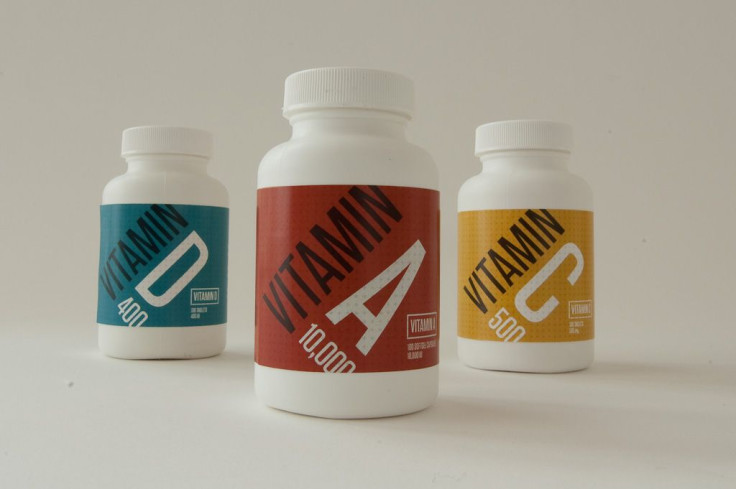 Rather than consult with an ophthalmologist, many people turn to over-the-counter pills and vitamins to boost their eye health. A new study, however, finds 11 top-selling brands don't line up with the current recommendations for people hoping to prevent eye diseases like macular degeneration.
In 2001, the National Eye Institute, a branch of the National Institutes of Health, released a groundbreaking report — known as AREDS — that showed high levels of antioxidants and zinc help slow the development of age-related macular degeneration (AMD) and its associated loss of vision. Ten years later, a follow-up report (AREDS2) upheld the 2001 guidelines, with one exception: beta-carotene was replaced by lutein and zeaxanthin due to beta-carotene's link with lung cancer in smokers. The result of the report? Vitamin sales skyrocketed.
"With so many vitamins out there claiming to support eye health, it's very easy for patients to be misled into buying supplements that may not bring about the desired results," said the study's lead author Dr. Jennifer J. Yong in a statement.
Yong and a team of scientists from Yale University, Penn State University, and Brown University looked at the five top-selling vitamin brands for eye health and analyzed their 11 best-selling products, according to data from June 2011 to June 2012. Only four of the products had equivalent doses of AREDS or AREDS2 ingredients, while a separate four products had doses lower than those recommended by the two reports. Worse, all 11 products made claims that the vitamins could "support," "promote," "protect," or "help" eye health, despite AMD being the only disease covered by clinical claims.
"Our findings underscore the importance of ophthalmologists educating patients that they should only take the proven combination of nutrients and doses for AMD according to guidelines established by AREDS and AREDS2," Yong said. Nutritional supplements, as well, deserve physicians' attention because manufacturers can't make any scientific claims about cataracts or AMD, yet many consumers continue to take vitamins for those purposes.
In the U.S. alone, roughly 20.6 million adults report experiencing vision loss. Many professionals will recommend their patients take antioxidant vitamin and mineral supplements to slow the conditions' progression, but only if the patient has intermediate AMD or worse. More serious treatment options include laser therapy and anti-angiogenic drugs. Laser therapy targets abnormal blood vessel growth and anti-angiogenic drugs, which are injected into the eye, block new blood vessel development in addition to stopping vessel leakage.
The latest study emphasizes the need for patient awareness. Eye diseases are some of the hardest to slow, with blindness or visual impairment occurring in an estimated 285 million people worldwide. Many of these cases — most when looking at childhood data — are the result of vitamin A deficiencies in developing countries. A full 90 percent of the world's visually impaired population live in low-income settings, according to the World Health Organization.
The good news, however, is that 80 percent of all visual impairment can be prevented or cured. Vitamins you find on the shelf just aren't what people should be using to get there.
Source: Yong, et al. Ophthalmology. 2014.
Published by Medicaldaily.com