Vitaminwater Lawsuit Likely to Proceed, But Plaintiffs' Won't See Damages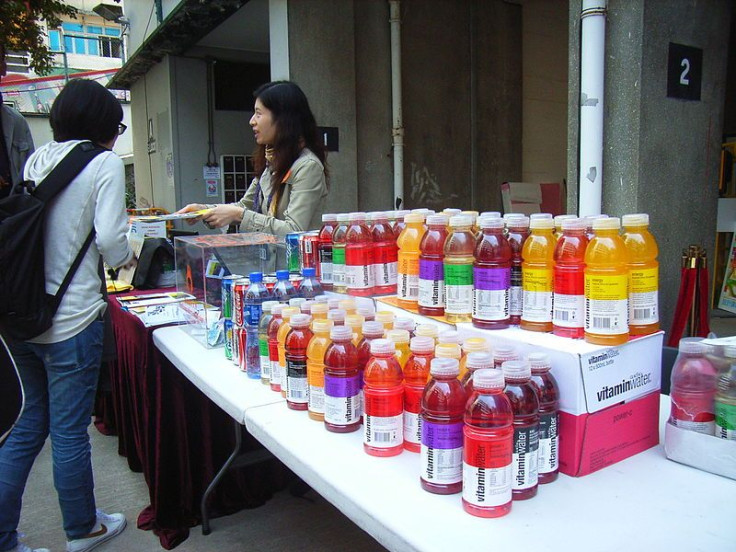 In a decision made public on Thursday, a federal judge recommended that Coca-Cola Co. face the pending class-action lawsuit accusing it of fudging nutritional facts and overstating the health benefits of Vitaminwater.
According to Reuters, U.S Magistrate Judge Robert Levy held that the New York and California plaintiffs had firm standing in their claim that the company had intentionally mislead consumers by marketing Vitaminwater as a healthy alternative to its other beverages.
However, Judge Levy said that the plaintiffs would not be able to sue for monetary damages, as their claim for relief failed to present "a class-wide damages model that can be used based on common proof, or a reliable method of distributing damages to putative class members." In other words, the consumers cannot obtain money as a group because of the variations in how much each of them would ultimately receive.
Instead, the goal of the lawsuit will be to change the way the company labels and markets the product.
According to Coca-Cola spokeswoman Lindsey Raivich, the company is certain that the plaintiffs' claims "are without merit and will ultimately be rejected."
Ackerman et al v. Coca-Cola Co et al, U.S. District Court, Eastern District of New York, No. 09-00395 will now go to U.S District Judge Dora Irizarry for approval. Federal district judges typically accept recommendations made by magistrate judges.
The lawsuit, which was filed in 2009, concerns an early marketing strategy where the company disseminated virtually groundless claims that Vitaminwater could promote strong joints, fortify the immune system, and even help people combat eye disease. During the campaign's initial run, The Huffington Post published an article assessing the veracity of the purported benefits. The examined flavor was "XXX" - an abstract rendition of pomegranate juice, boasting "the power of triple antioxidants to help keep you healthy and fight free radicals."
"And if you think the XXX berry scent and flavor is from the triumvirate acai, blueberry, and pomegranate, please note that they appear AFTER the 'Natural Flavor' in the ingredient list. Rest assured that a laboratory has perfected the right combination of natural chemicals to excite your olfactory sensors and taste glands. It's probably not the berry blend," wrote Hemi Weingarten.
The article noted that the strategy permeated the entire product, extending as far as the nutritional facts list, in which the two primary ingredients - water and sugar - were given as "reverse osmosis water" and "cane sugar."
Vitaminwater has now changed its marketing strategy from promises of health benefits to a series of whimsical blurbs that appear to shirk away from the health angle altogether.
Published by Medicaldaily.com