Vitaminwater Replaces Sugar With Artificial Sweetener Stevia: Customers Say The New Taste Is Like 'Cough Syrup'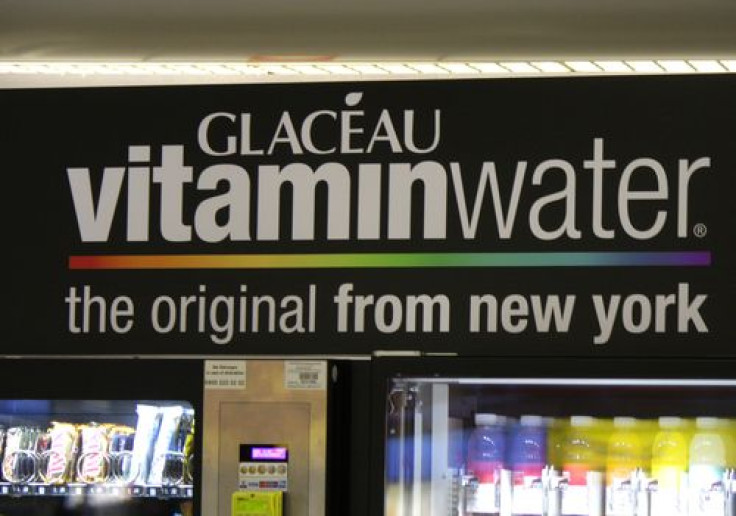 In an effort to switch to a healthy sweetener, Vitaminwater made a huge, gross mistake, apparently. Customers are complaining about the recent switch from sugar to stevia.
The Coca Cola subsidiary, Glacéau, the company that makes Vitaminwater, started producing and placing the new product on shelves last month. The reformulated sports drink now contains 1 gram less of sugar — the original was 32 grams — but each bottle is still 120 calories. Consumers on the company's Facebook page are saying the new Vitaminwater tastes like "cough syrup" and "bug spray." "HEY-HEY, HO-HO, THE NEW FORMULA HAS GOT TO GO!!" said David F. Brown, one commenter.
Another customer by the name of Erin Samuelsen also wrote: "Changing the recipe was the worst idea ever! It is AWFUL! So nasty tasting, and the XXX actually tastes like it is rotten. I drink 1-2 bottles on my work shifts, and now I can barely choke down half of one. It took me forever to find a good drink for when I work and now it looks like I am going to have to start all over. Seriously. What were you guys thinking!? So gross. And obviously I am not the only one who thinks so!"
This isn't the first backlash that the makers have received. Coca Cola's ongoing lawsuit that started in 2009 has caused them a tremendous amount of grief. The Center for Science in the Public Interest (CSPI) filed a suit against the company, claiming that Vitaminwater misled customers by labeling its drink "healthy." "Glacéau have engaged in the deceptive labeling and marketing of "vitaminwater," which defendants promote as a 'nutrient-enhanced water beverage.'"
Most drinks, depending on the flavor, have between 29 and 31 grams of sugar. So the company tried to win back its adversaries by using stevia. "It's still a high-sugar soft drink," said Steve Gardner, litigation director for the Center for Science in the Public Interest, The Huffington Post reported. "Now it's just junk plus stevia."
Stevia is a plant-derived sweetener found mostly in South America. It doesn't add calories and is sometimes used by natives of South America to treat burns, colic, and stomach issues. Stevia also provides 200 times the sweetness than compared to traditional sweeteners, so a little goes a long way.
Stevia might be a better alternative, especially if it's not processed, like the famous Truvia brand. The source of Vitaminwater's stevia is unknown, but one thing is for sure — customers hate it.
Published by Medicaldaily.com