VivaGel-Coated Condom Kills STDs With Antiviral Lubricant, Soon To Be On Sale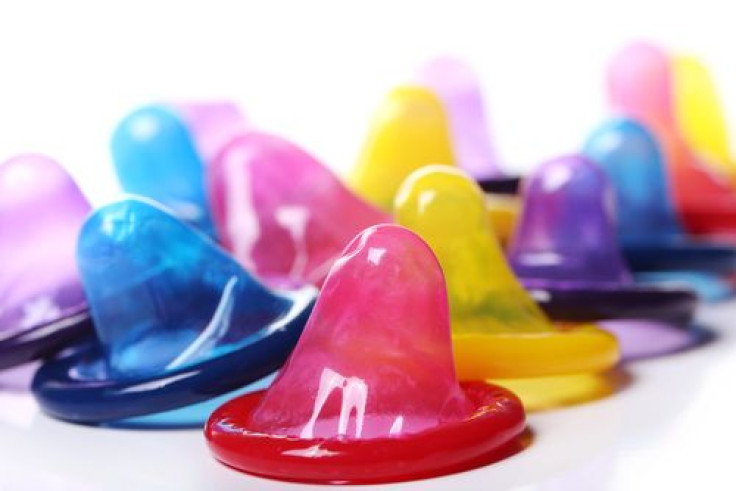 Those living with HIV (human immunodeficiency virus) can attest to the fact that although their diagnosis is not a death sentence, the disease can be a heavy burden on their body, affecting their immune system functioning. As unprotected anal or vaginal sex, and the sharing of needles or drug equipment, are the most common forms of HIV tranmission in the U.S., it is vital to reduce its spread before it starts. To reduce the transmission of sexually transmitted diseases (STDs), including HIV, and pregnancy, Starpharma — an Australian bio-tech firm — has designed a new VivaGel-coated condom to be available within months for purchase.
"The VivaGel® condom is a world-first product based on innovative Australian technology," according to the press release. "It is the only condom of its type, providing barrier protection and incorporating a proprietary antiviral compound (VivaGel®) in the lubricant." Its recent Australian Therapeutic Goods Administration (TGA) device certification could lead to a decline in the prevalence of STDs, and revolutionize HIV protection.
The condom contains 0.5 percent astodrimer sodium — a non-antibiotic, antimicrobial drug — designed specifically as a compound against HIV. The gel is intended to help reduce the risk of exposure to viruses that cause STDs, as laboratory studies have found it to inactivate up to 99.9 percent of HIV, HSV (herpes simplex virus), and HPV (human papillomavirus).
The launch of the gel-coated condom comes at a time where HIV rates in Australia and the U.S. are either alarmingly increasing or remaining steady. In Australia, the rate of newly diagnosed HIV infections rose 10 percent in 2012 — the largest increase in 20 years, according to The Kirby Institute. In the U.S., the estimated incidence of HIV has remained stable in recent years, according to the Centers for Disease Control and Prevention, with about 50,000 new HIV infections per year. In regard to STD rates, the VivaGel condom could help curb the 20 million annual new infections in the U.S., specifically HIV, HSV, and HPV.
The regulatory milestone for Starpharma for VivaGel condoms follows the approval of Japanese authorities to license the gel to Opkamoto Industries — Japan's leading marketer of condoms. In Australia, the gel will be used on a new line of Ansell condoms, specifically Lifestyles Dual Protect. The TGA approval of this condom supports some of the ongoing regulatory processes in other markets regarding the use of VivaGel on condoms.
Last week, the Food and Drug Administration granted Starpharma to carry two key phase 3 clinical trials of VivaGel as a treatment for bacterial vaginosis (BV) — a vaginal infection. The non-antibiotic agent is also being developed for the management of BV symptoms, including unpleasant vaginal odor and discharge. BV has been linked to still birth, pregnancy complications, pelvic inflammatory disease, and lower rates of fertility. Currently, there are no approved products for the prevention of recurrent BV.
The future of a VivaGel-coated condom in the U.S. has yet to be determined. While condoms are considered the best protection against STDs, they are not foolproof. "Condoms are not 100 percent effective in preventing either pregnancy or sexually transmitted infections and so anything that you can do to reduce the number of virus particles by inactivating them with a substance like VivaGel would reduce that overall viral load," Dr. Jackie Fairley, Starpharma's chief executive told ABC News. The VivaGel condom cannot guarantee full protection from STDs, but it could help further reduce the chances of infection.
VivaGel is expected to hit shelves within months after it receives key regulatory approval from Australian authorities.
Published by Medicaldaily.com