Vocal Cord Therapy Restores Woman's Voice After 12 Years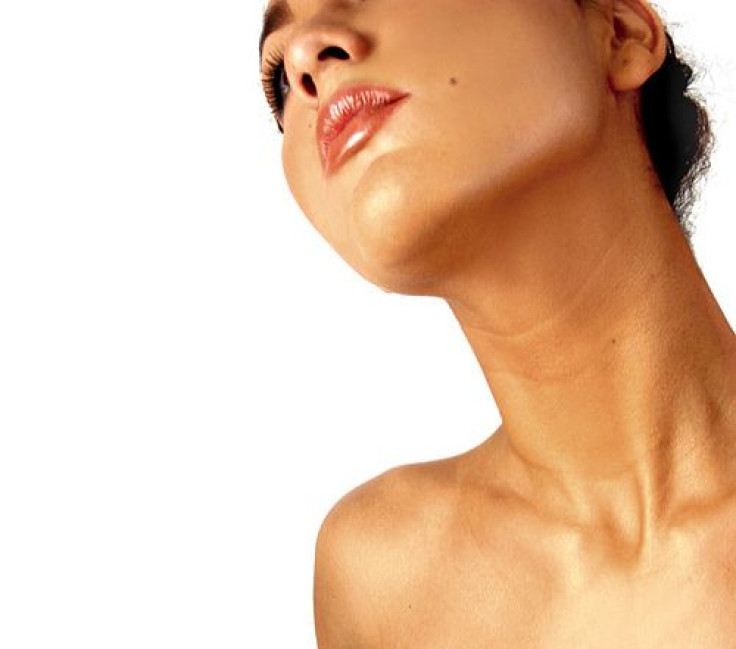 After years of medications and therapeutic treatments failed to help Joleen Bisschop regain her ability to speak, doctors at the Cleveland Clinic were able to restore the 36-year-old's voice using vocal cord massage therapy. Twelve years ago, Bisschop developed functional dysphonia, a rare condition that caused her to lose her voice for a certain amount of time.
"There are times when the muscles get so tight they get kind of locked in that position and patients can be without a voice or a hoarse and raspy voice for extended period of time," Dr. Claudio Milstein, director of the Voice Center Head and Neck Institute at the Cleveland Clinic, told FOX News. "Some patients within 10 to 15 minutes get their voices back and some patients are a little more challenging."
Although her condition has come and gone several times in the past 12 years, Bisschop has been unable to speak aloud in four-and-a-half years. Instead of using medication or surgery, Dr. Milstein gently massaged Bisschop's vocal cords to help loosen her throat muscles. A few hours with Dr. Milstein and Bisschop was back to performing regular activities like ordering her own food and speaking with her children.
"I know I was in tears at some points because I just didn't think…it was ever going to work, but he was very determined which I'm very thankful for," Bisschop told FOX News. "It's just an amazing feeling that I can actually say something and be heard."
According to Dr. Milstein, around 10 patients are treated for functional dysphonia each month at the Cleveland Clinic. Back in May 2011, Erin Martin of Wilmington, Del., sought the help of Dr. Milstein and the Cleveland Clinic after coming down with a cold that caused her to lose her voice a few months prior to her visit. One 15-minute session and Martin was back to talking, laughing, and crying, ABC News reports.
"In order to produce voice, you need to have a very good balance of muscle tone in a lot of different muscles that are involved in voice production," Milstein explained. "So an intervention like this, where basically you manipulate these muscles and try to restore the internal balance, is very effective."
Published by Medicaldaily.com