Waiting to Have Sex for 6 Months Now, Leads to a Better Relationship Later, Researchers Say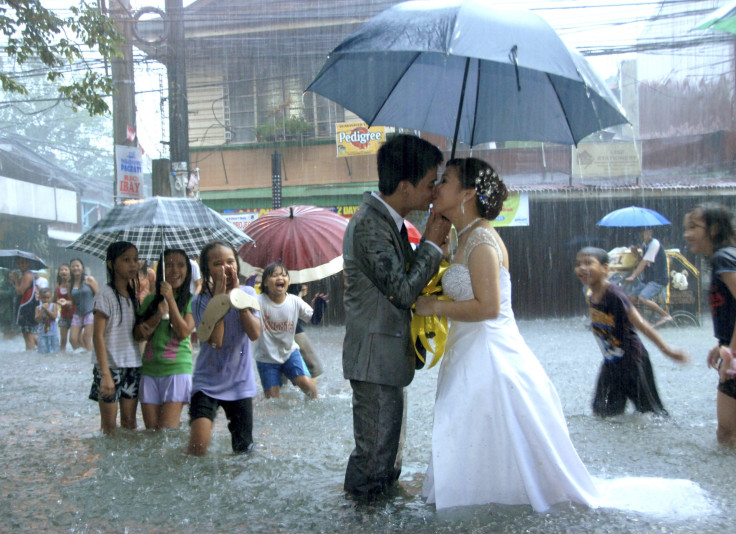 The common advice, especially for women, is that women should wait before jumping into bed with a partner. You can't hurry love; you just have to wait, the famous Supremes song says. Indeed, women are told to wait three dates before jumping into bed with a potential significant other, or as much as three months by Steve Harvey's best-selling book-turned-movie. And that benefit may not just be for your reputation - one study, published in a recent issue of the Journal of Marriage and Family, found that waiting may lead to a better relationship.
Researchers from Cornell University and the University of Wisconsin-Madison analyzed data from the Marital and Relationship Survey. In total, they looked at answers from 600 low-income or moderate-income couples, and examined the satisfaction levels among heterosexual couples who were living together or who were married. They also examined how early in the relationship the couples became intimate. All of the couples had young children living with them.
They found that women who took things slowly early in their relationships tended to have high levels of satisfaction later, and by slow, we mean slow. Women who dated their partner for longer than six months before having sex reported higher levels of satisfaction, intimacy, commitment, emotional support and sexual satisfaction later in their relationships than women who'd begun having sex as early as a month into theirs. A third of couples reported having sex a month into the beginning of their relationship while 28 percent waited at least six months.
Interestingly, men did not have that same correlation between time spent waiting for sex and relationship satisfaction later. But researchers did find that men who waited longer tended to argue less with their significant other.
Researchers believe that delaying sex gave couples more time to get to know one another and decide if they were compatible. They said that intimacy can accelerate the beginnings of a relationship, leading couples into unhappy unions.
Cohabitating couples tended to be less happy than married couples. Researchers said that couples who lived together outside of marriage tended to have had sex earlier in their relationships.
The survey also asked about money issues and other factors, to check if there were any other influences on this correlation.
"Good sex is sometimes confused with love; some couples overlook problematic aspects of their relationship that ultimately matter more in the long run," the researchers said.
Published by Medicaldaily.com