Walking And Physical Activity Are Crucial To Maintaining Mobile Independence As You Age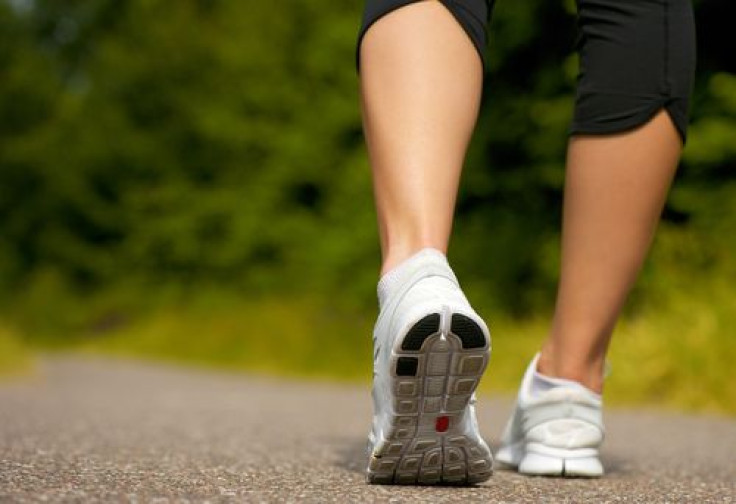 How can I age gracefully? When answering this question, some people immediately think of plastic surgery, but more people are likely to dwell on how they can maintain their good health and independence. After all, no one wants to live to an extreme old age if most of that time is characterized by poor health and unhappiness. To this point, then, a new study finds that a moderate-intensity physical activity program reduces major mobility disability among older adults at risk for disability. "Preserving the ability to walk 400 meters [about a quarter mile] … is central to maintaining a high quality of life and independence in the community," wrote the authors in their research study.
Most of us take our ability to walk without assistance, referred to by the researchers as mobility, for granted even if it is a crucial part of our independence. Among the elderly, reduced mobility is common and contributes to their risk for illness, hospitalization, and even death. Despite an intuitive belief that physical activity would prevent loss of mobility, no clinical trials have ever investigated whether activity truly prevents or delays mobility disability. For this reason, Dr. Marco Pahor of the University of Florida, Gainesville, and his colleagues designed the Lifestyle Interventions and Independence for Elders (LIFE) study.
The team of researchers selected 1,635 participants for their LIFE study, which was conducted between 2010 and 2013 at eight urban and suburban academic centers in Gainesville and Jacksonville, Fla.; Chicago, Ill.; Baton Rouge, La.; Pittsburgh, Pa.; Stanford, Calif.; Boston, Mass.; Winston-Salem, N.C.; and New Haven, Conn. The average age of the chosen participants was 78.9 years, more than half (about 67 percent) were women, and nearly 18 percent were African-American.
The research team randomly divided the participants into two groups. For the physical activity group, 818 men and women participated in a moderate-intensity physical activity program that included aerobic, resistance, and flexibility training activities. For the health education group, 817 adults attended workshops on topics relevant to their age group and performed upper extremity stretching exercises. On average, the participants stuck with their assigned programs for an average of 2.6 years.
What did the researchers discover? Nearly half (45 percent) of the participants in the physical activity group experienced a considerable benefit by working their program. Meanwhile, major mobility disability (loss of ability to walk 400 meters) was experienced by 30.1 percent (246 participants) in the physical activity group and 35.5 percent (290 participants) in the health education group; and persistent mobility disability was experienced by 14.7 percent of participants in the physical activity group and 19.8 percent of participants in the health education group.
"The LIFE study showed that, over 2.6 years of follow-up, the physical activity intervention compared with the health education intervention significantly reduced major mobility disability," wrote the authors in their conclusion.
Source: Pahor M, Guralnik J, Ambrosius WT, Blair S, Bonds DE, Church TS, et al. Effect of Structured Physical Activity on Prevention of Major Mobility Disability in Older Adults: The LIFE Study Randomized Clinical Trial. JAMA. 2014.
Published by Medicaldaily.com