Walking For Longer Rather Than Faster Tied To Lower Stroke Risk In Men: 8 Hours A Week Reduces Risk By A Third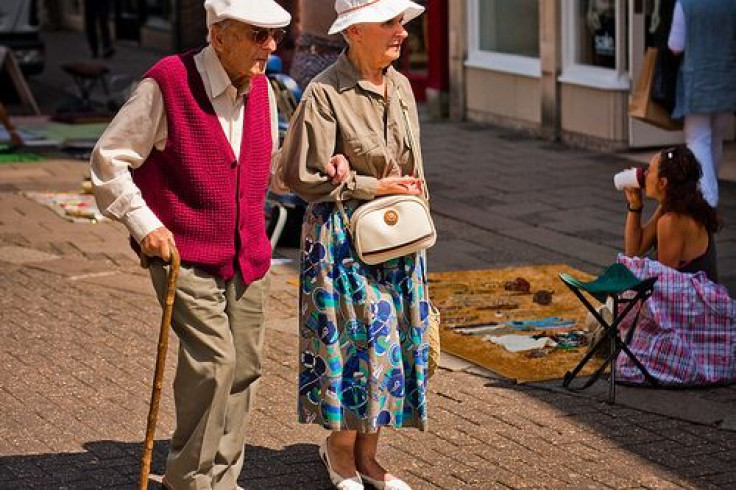 Men may want to skip turning on the ignition or taking public transportation, because walking an hour each day can reduce stroke risk by a third, according to a recent study.
The National Stroke Association says anyone can have a stroke no matter their age, race, or gender, but these chances can increase if a person has certain risk factors that result in a stroke. These include men who are over the age of 55; being African American, Hispanic, or Asian/Pacific Islander; or having a family history of stroke or transient ischemic attack. Older adults face the highest risk of developing a stroke, and they also have the lowest physical activity levels, which leave them vulnerable to the disease. On the other hand, controllable lifestyle factors, such as weight control and boosting physical activity levels, can reduce the risk of a stroke .
Researchers at the University College London, U.K., wanted to examine how walking was related to the onset of stroke in older adult populations with a high risk of stroke and low physical activity levels. More than 3,400 healthy men, ages 60 to 70, from a U.K. population-based British Regional Heart Study cohort were followed for an average of 11 years. The community-dwelling participants reported usual physical activity (regular walking, cycling, recreational activity, and sport) in 1998 until 2000. Nurses took fasting blood samples and made comparative measurements of the body.
The participants were divided into five groups depending on how long they walked. The groups were: zero to three hours a week, four to seven hours a week, eight to 14 hours a week, 15 to 21 hours a week, and more than 22 hours a week. On average, the participants were found to walk seven hours a week. Men who walked eight to 14 hours a week reduced their risk for stroke by approximately one-third when compared to men who walked zero to three hours a week, according to The Daily Mail. The participants who walked more than 22 hours a week dropped their stroke risk by about two-thirds.
Overall, 42 percent of men walked for more than eight hours a week, and nine percent walked more than 22 hours a week. Compared to men who walked at a slower pace, men who walked faster saw a one-third reduction in stroke risk, but this was attributed to the fact that they walked further than the men who walked slower.
"If you took 1,000 men who usually walk eight to 14 hours per week and followed them for ten years, on average they would have 55 strokes, compared with 80 for the group who only walk zero to three hours a week," Dr. Barbara Jefferis, of University College London and a researcher in the study, said, according to The Daily Mail.
In this study, time spent walking, rather than walking pace, was affiliated with a reduction in stroke risk. Walking may be an important part of stroke prevention strategies among older people.
While women were not a part of the study, the researchers believe they could benefit from walking just as much.
"Our study suggests that maintaining an active lifestyle, specifically by walking, could be an important part of stroke prevention strategies in older people," Dr. Jefferis told Medpage Today.
In a similar study, researchers found that women who walked two or more hours a week, or who usually walked at a brisk pace, had a significantly lower risk of stroke than women who didn't walk. "Physical activity is essential to promoting cardiovascular health and reducing risk of cardiovascular disease, and walking is one way of achieving physical activity," said Jacob R. Sattelmair, M.Sc., lead author and doctoral candidate in epidemiology at Harvard School of Public Health.
The findings of these studies are encouraging as they show moderate activities can be effective in reducing the risks of stroke.
The American Heart Association recommends adults should do at least 150 minutes a week of moderate-intensity or 75 minutes a week of vigorous-intensity aerobic physical activity or a combination to maximize the health benefits of physical activity.
Published by Medicaldaily.com