Waning Snakebite Antivenom Supply Will Cause Countless Deaths, Doctors Without Borders Warns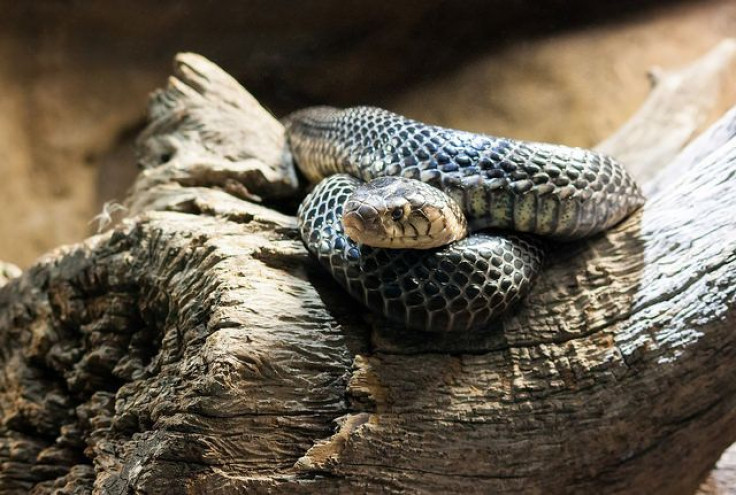 In June 2016, the final batch of one of the most effective antidotes for snakebites will expire, and until its expected return to market in late 2018 (earliest), an absence of this life-saving medicine "will translate into countless deaths," according to a briefing document issued by Doctors Without Borders.
Fav-Africa, a serum produced by Sanofi, is able to neutralize the venom of 10 snakes common to sub-Saharan Africa, noted the medical charity. In 2014, the French pharmaceutical company stopped production of the antivenom, and, currently, Sanofi is negotiating to transfer the technology to another company. However, Doctors Without Borders does not expect an agreement to be finalized before late-2016, which means a replacement product would most likely not reach the market for another two years after that.
A Sanofi Pasteur spokesperson told The Associated Press it had announced it would stop making anti-venom in 2010, having been driven out of the market by competitors selling cheaper drugs.
"It's very strange that the relevant stakeholders are only realizing this problem five years later," Alain Bernal, a Sanofi Pasteur spokesman, told AP.
In 2003, Ghana's ministry of health replaced Fav-Africa with a much cheaper and less effective product, Asna Antivenom C, produced by Bharat Serum and Vaccines of India, according to a pharmaceutical industry report written by Amandine Laden, a regulatory affairs officer, and Thomas Duterte, a pricing and health economics manager. This is one example within a vicious cycle that has led to an overall crisis of antivenom supply in Africa, wrote Laden and Duterte. Factors that caused this crisis include African health systems decreasing or ceasing purchases, patients preferring traditional healers, purchase of fake antivenom products, and procurement of cheap (though ineffective) antivenom medicines, the two industry insiders noted.
Effective snakebite treatments are rare, according to Doctors Without Borders, and often priced out of reach for those who need them.
Globally, each year, snakebite kills as many as 100,000 people and leads to disability and disfiguration for some 400,000 victims. Most come from remote, rural areas and either forego treatment or turn to traditional healers when bitten, according to Doctors Without Borders. The medical charity said its field teams are seeing increasing numbers of victims in Paoua, Central African Republic, and in Agok, South Sudan. It recommends the World Health Organization play a leading role in addressing snakebite as a public health issue while appointing a specialist to provide advice and guidance where needed.
"Snakebite is a major killer, yet remains one of the world's most neglected public health emergencies, low on national and international health agendas," noted Doctors Without Borders.
Published by Medicaldaily.com