Want To Have Better Sex? Book A Hotel, Experts Advise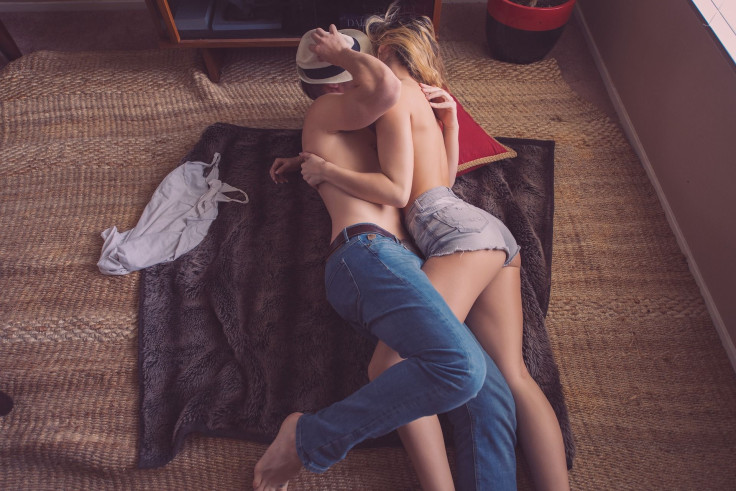 When it comes to predicaments between the sheets, the only thing worse than the struggle of getting laid in the first place, is mediocre, routine or just plain bad sex. Hence, the reason for this and countless other articles about how to spice up your life. The solution is not listening to more Spice Girls, but rather forking over your credit card to get a room.
Read: 7 Things You Should Know About Vaginal Health According To A Gynecologist
"Hotel rooms are very exciting because they have the air of the illicit," says Dr. Laurel Steinberg, Ph.D., licensed psychotherapist and professor at Columbia University. "There are rooms all around us where people are having sex at the same time."
Aside from the lust factor, they provide an escape from that pile of laundry waiting to be folded or the overwhelming stack of mail that needs sorting.
"Going to a hotel kind of frees you to place all of your worries, fears, anxieties and stresses in a box and metaphorically leave it at home behind you," explains Dr. Fran Walfish, Beverly Hills family and relationship psychotherapist, author of The Self-Aware Parent, and co-star on Sex Box, WE TV.
Having an encounter memorable enough to get you through dry spells requires more than just booking the room, although that alone can heighten the experience. AOL reports that sex away from home actually increases the amount of dopamine in our brains, which enhances feelings of pleasure. Maximize your hotel stay with tips from our sexperts.
Be Experimental
Changing up your routine is a good time to break away from those go-to positions and moves. Walfish's clients typically experiment with BDSM, anal sex and role playing. "When you get away from stress, you're more relaxed and then better able to engage with your partner," she says. However, the therapist strongly advises against one common fantasy. "I think once you introduce a third person you risk triggering jealousies, territorial feelings and the possibility of your partner's heart getting involved with another person," she cautions. "It's fine to talk about it as an excitatory stimuli, but don't take action and do it."
Bring Your "A" Game
"Eat well the week before, stay hydrated and get as much fitness as possible," instructs Steinberg. She says this is a good opportunity to be the best version of yourself, which typically includes shaving, doing your nails, dusting off lingerie, or any other personal habits that make you feel sexy. Make sure to get plenty of sleep so you're not dozing off the second you walk through the door.
Tie Up Loose Ends
Nothing sounds less sexy than to-do lists (except maybe spreadsheets), but settling work and home obligations will eliminate worries, leaving you in a friskier state of mind. Parents will want to leave the babysitter a list of emergency contacts to be undisturbed, and it's a good idea to have a pre-tryst chat with your partner going over a few details. Walfish recommends discussing dinner preferences, like whether to have a flirtatious date before hitting the hotel, and sex toy options. A little pre-planning can make the difference between a hot tryst and just another Thursday night.
Make A Schedule
Unfortunately, the benefits of hotel sex are not long term. "Within 24 hours of coming home, people revert back to their busy, daily stressful lives and start planning and looking forward to the next hotel getaway," observes Walfish. Childless couples usually fare better when it comes to sustaining that loving feeling. While parents benefit most from hotel sex, both experts believe regular date nights are important for everyone.
Steinberg recommends an overnight hotel trip every few months if it works for the couple. "A frequency where they can maintain that magic and look forward to it [is best]," she explains. "Anything beyond that is a chore." If getting away is truly impossible, Walfish suggests dropping the kids off with family to enjoy a private, candlelit evening at home.
Read: Excessive Porn Watching May Cause Sexual Dysfunction In Men, But Not Women
Have Clear Expectations
If you just want good sex, an overnight trip will do the job, but if you're aiming to strengthen the relationship, plan an extended getaway. "When there's a time limit sometimes people want to rush to get into the sexy stuff," says Walfish. Additional alone time allows couples to reconnect, talk about issues and bond over new experiences, all of which can help with overall satisfaction.
Single people may benefit from a fling while traveling, though the psychological benefits of casual sex are often debated. "Sometimes people go on trips to sort of recover from hard times," explains Steinberg, citing divorces and completed work projects as examples. She believes the confidence boost from being desired can renew optimism.
Walfish has a very different opinion. "The only benefit I can think of is pure sex, but I don't advocate it," she asserts. "I mean, look, young people do it, but it leads to people coming into my office in tears."
Steinberg stresses the importance of being honest with yourself before hopping into bed with that hot bartender. If you genuinely want a relationship, it's probably best to go home alone. But if you can detach emotionally and are just looking for sex, then go ahead and break out the Trojan.
See Also:
Tips To Help You Get Through Your Next Sexual Health Exam, Without The Awkwardness
Personal Lubricant Made From Seaweed Extract May Prevent HPV, One Of The Most Widely Spread STIs
Published by Medicaldaily.com