War On Yoga Pants: Public Indecency Laws May Extend To Ban Tight-Fitting Athletic Clothing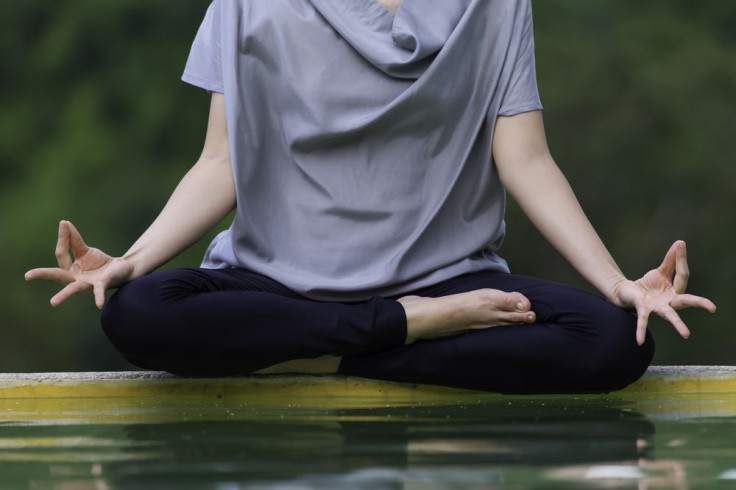 In the latest development on the war against yoga pants, a Montana politician is pushing to get the athletic gear listed under the state's "indecent exposure" law. If this occurs, it would mean that Montanans would no longer be able to wear the tight-fitting fashion outside the comfort of their own homes without receiving a hefty first-time fine of $500 or six months in jail.
After a team of nude bicyclists rode through Montana last summer, Rep. David Moore (R) felt he had had enough with public displays of indecency. On Tuesday, he introduced a bill to the House of Judiciary Committee that would expand indecent exposure laws to include any nipple exposure, including men's, and any garment that "gives the appearance or simulates" a person's buttocks, genitals, pelvic area or female nipple, The Billings Gazette reported.
Yoga pants and other athletic clothing such as leggings and built-in sports bra tank tops have spiked in sales recently. As reported by Medical Daily, Barclays analysts estimate that the U.S. athletic apparel market has even more growth to do and will increase by an additional 50 percent by 2020, raking in more than $100 billion in sales. Funnily, this increase in athletic gear has not caused an increase in overall athletic activity.
Although the law states the same garment rules for both men and women, Rep. Virginia Court (D) feels that females will bear the brunt of persecution. For example, women would be prohibited from even showing the outline of a nipple under their garments, something which Court described as "being a little prejudiced against women," the NY Daily News reported.
This isn't the first time, though, there has been criticism of wearing yoga pants in public. Earlier this year, Christian blogger Veronica Partridge made headlines when she explained on her blog that she would no longer wear the pants outside her home in order to honor God and her husband. Although the blogger's decision made international news, her choice of clothing did not affect the lives of others. Rep. Moore, on the other hand, is planning on making his aversion for the attire a state law.
Current Montana law states that upon the third conviction of indecent exposure an individual could face life in prison, but the new bill proposes to reduce this sentence to just five years, Time reported. For now, the bill has not yet been passed, but Moore says that if it does become approved, he doesn't see anything wrong with people being arrested for breaking proper dress attire.
"Yoga pants should be illegal in public anyway," Moore was heard saying outside the courthouse, the Daily News reported.
Published by Medicaldaily.com