Washington Girl Dies From Flu-Induced Kidney Failure; Health Officials Remind People To Get Flu Vaccine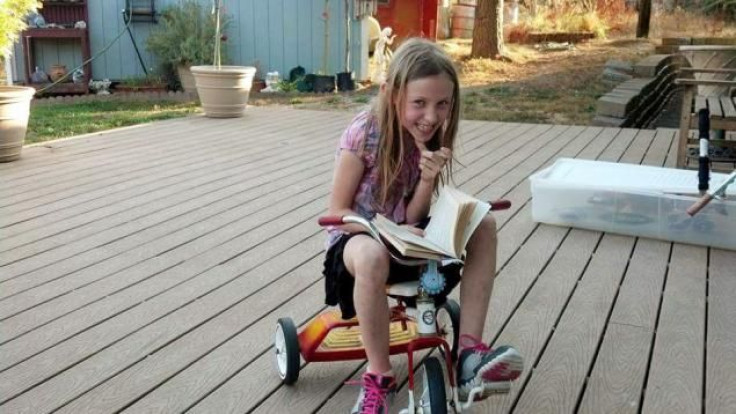 It's a heartbreaking tale that can't help but remind us of the real danger influenza brings to our doorstep every winter.
As reported by KIRO 7, Piper Lowery was a healthy, albeit asthmatic, 12-year-old girl living in Port Orchard, Washington. On January 12, however, the sixth grader came down with a high fever alongside her mother Pegy Lowery. Although both mother and child were given Tamiflu that same Tuesday and revisited the doctor twice more, Piper's symptoms only became worse. By Saturday morning, it left her vomiting up blood and she was rushed to Mary Bridge Children's Hospital in Tacoma, WH. Soon after, despite the valiant efforts of hospital staff, she would die from complications of the flu, specifically the H1N1 strain. Piper was unvaccinated.
"Her doctor said since the flu had attacked her kidneys...it was like a freight train coming that no one would have seen until it came," Pegy Lowery told KIRO 7.
Her family remains devastated by the sudden turn of events."You never think they're going to die from something like this," said Pegy. "She was just our everything. She is still our everything."
It's believed Piper's death represents the second flu-related fatality previously announced in Washington's Kitsap County this winter, and the ninth in Washington State. It is the first pediatric flu death in the county since 2009. Local health officials hope that the case highlights the necessity of flu vaccination.
"These tragedies remind us that influenza can be a very serious illness, especially in young children," Dr. Susan Turner, health officer for the Kitsap County Health District said last Wednesday, according to the Seattle Times. "Having your children and yourselves vaccinated is the best way you can protect your children from the flu."
According to the Centers for Disease Control and Prevention, the current pediatric death toll for the 2015-2016 flu season is at 7 (not including Piper's death), compared to 148 last season. However, health officials believe the worst of the season is yet to come and it's possible that it might continue into April.
Though the vaccine isn't 100 percent guaranteed to prevent influenza, it is known that the vast majority of pediatric deaths happen among the unvaccinated. Vaccination might also offer some fringe benefits such as fewer sick days and even a slightly reduced risk of stroke.
Piper's funeral was reportedly held this past Saturday at Bethany Lutheran Church in Port Orchard. "I just want people to remember her smile, her smile and the freckles all over her face," Pegy tearfully told Q13 Fox.
Published by Medicaldaily.com