Washington State Attorney General Wants To Raise The Smoking Age To 21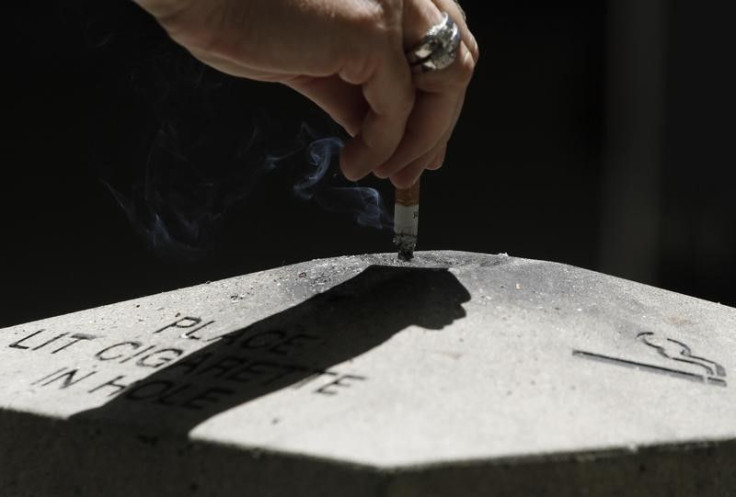 SEATTLE (Reuters) - Washington state's top lawyer was set to unveil legislation on Wednesday seeking to raise the legal smoking age to 21 from 18 in a move that could make the state the first in the nation with such a threshold, his office said.
Attorney General Bob Ferguson will announce the bill later on Wednesday in Olympia, the state capital, his office said.
>"The drive behind this is the health and well-being of our youth in the state of Washington," spokesman Peter Lavallee said. "Some other jurisdictions have raised the age and seen some real impact on youth smoking rates."
Consumers age 18 and up can buy cigarettes in many U.S. states, with four states – Alabama, Alaska, New Jersey and Utah – selling to those ages 19 and older, Lavallee said.
Some cities and counties, including New York City and Hawaii County, have already raised the smoking age to 21, he said. Cigarette smoking is the leading cause of preventable death in the United States, accounting for more than 480,000 deaths, or one of every five deaths, each year, according to the Centers for Disease Control and Prevention.
The U.S. West has lower smoking prevalence rates than other U.S. regions, at 14.2 percent, according to 2012 census data. The rate in the Midwest stands at 26 percent, the South at 19.7 percent and the Northeast at 16.5 percent, the CDC said.
In Washington state, where voters in 2012 opted to legalize recreational marijuana for adults age 21 and older, elected officials can propose legislation and seek the backing of state lawmakers.
(Reporting by Eric M. Johnson in Seattle; Editing by Cynthia Johnston and Bill Trott)
Published by Medicaldaily.com