Watch Taylor Swift Perform Adele's 'Someone Like You,' Accompanied By A Leukemia Patient On Keyboard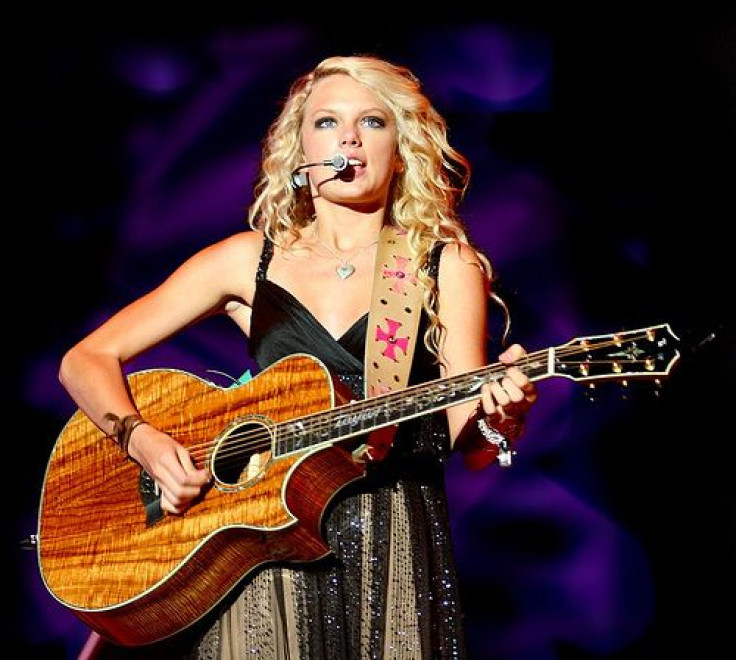 Even if you're not a Taylor Swift fan — can't understand why — this video is sure to warm your heart. During a trip to Boston Children's Hospital last month, Swift performed a touching rendition of Adele's "Someone Like You" with a leukemia patient who just underwent a bone marrow transplant, leading on the keyboard. Swift wasn't done with putting smiles on the faces of her young fans after this performance.
"I recently underwent a bone marrow transplant due to leukemia," reads the video description on YouTube. "Taylor Swift stopped by the hospital for a surprise visit and dropped by my room to say hi! When she noticed the keyboard in my room, she asked me to play a song for her. I decided to play a song I had recently started working on which was "Someone Like You," by Adele. She said she would sing what she knew, and I said that I would play as much as I knew."
Swift's charitable contributions are well documented after coming in at number one on dosomething.org's "Top 20 Celebs Gone Good of 2013." That same day at the Boston area children's hospital, Swift stopped by the room of a 6-year-old cancer patient to play an exclusive acoustic version of "We Are Never Ever Getting Back Together." The 24-year-old Grammy Award-winning country music star even stuck around for a game of air hockey.
"This was the most amazing moment in my life being able to accompany Taylor Swift," the leukemia patient wrote in his YouTube description. "She is super nice and cordial and probably made everyone's day here at the hospital. It was so great of her to come out specially to visit all of us here at the hospital. And in case you are wondering, I did get a hug from her. Unfortunately, it wasn't caught on video!"
Published by Medicaldaily.com