Wearable Tech For Drug Abuse: Wristband Sensors May Soon Track Opioid Addicts, Assist In Rehab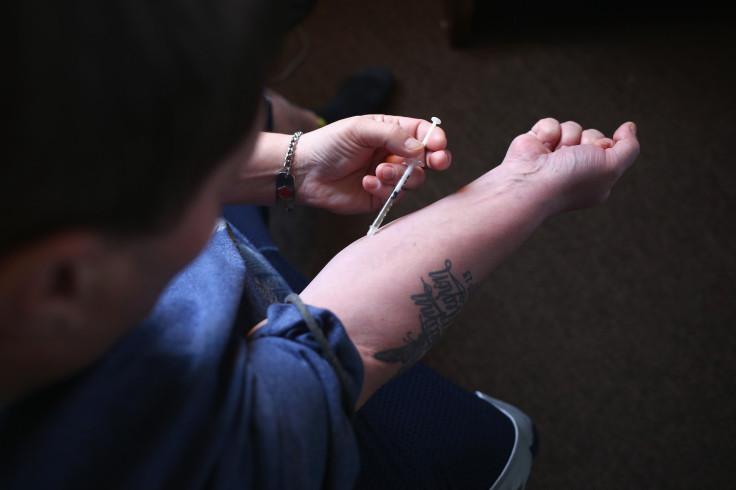 It's tough to end addiction, and sometimes even tougher to maintain sobriety while in recovery. As many as 50 to 90 percent of people relapse after quitting drugs or alcohol, often because it's difficult for recovering addicts to hold themselves accountable when the cravings hit.
That's why researchers are looking into developing wearable biosensors that can track a person's physiological processes as their bodies react to drugs. This way, doctors or counselors could track when a recovering addict takes a dose of heroin or other opioid. In a new study, researchers examined the efficacy of wristband biosensors in detecting a patient's physical reaction to receiving painkillers.
"Opioid analgesic use is a major cause of morbidity and mortality in the U.S., yet effective treatment programs have a limited ability to detect relapse," the researchers write. "Wearable biosensors have the potential to improve detection of relapse by providing objective, real time physiologic data on opioid use that can be used by treating clinicians to augment behavioral interventions."
In the study, the researchers gathered 30 patients in the emergency room and gave them intravenous opioid analgesics for acute pain. Each patient was given a specific dose by a physician, then received a wristband biosensor that accumulated data and transferred it to be reviewed and analyzed in real-time. The participants were categorized into groups of heavy opioid users (taking painkillers daily) or those who rarely or never took opioids.
The biosensor successfully identified when an opioid was injected into a patient, detecting less body movement and an increase in skin temperature. Among heavy opioid users and older patients, there were less changes in movement compared to non-heavy users, hinting that the biosensor would also be able to distinguish between potential addicts and non-addicts.
"The patterns may be useful to detect episodes of opioid use in real time," said Stephanie Carreiro of the University of Massachusetts Medical School, an author of the study, in a press release. "The ability to identify instances of opioid use and opioid tolerance in real time could for instance be helpful to manage pain or during substance abuse treatment." In other words, having patients wear biosensors could help physicians track their tolerance to painkillers, which could prevent people from becoming addicted when being treated for chronic or acute pain. For opioid addicts, biosensors could be used to alert doctors or family members when the person is relapsing.
The researchers note in their report that biosensors are non-invasive and are becoming more and more popular as commercial products. "The sensors are small and user friendly," the authors write, providing "continuous data streams that can be stored for retrieval and review at a later time point or transmitted wirelessly for real-time review and analysis." People with substance abuse issues, they argue, "would benefit significantly from the ability to extend therapeutic support into natural environments."
Aside from gathering more data about other physiological states — like toxicity and withdrawal — biosensors, in order to work, would need to be attached to the person's body so those wanting to avoid being tracked can't easily remove them.
Source: Carreiro S, Wittbold K, Indic P, Fang H, Zhang J, Boyer E. Wearable Biosensors to Detect Physiologic Change During Opioid Use. Journal of Medical Toxicology , 2016.
Published by Medicaldaily.com