Weight Loss Social Networks May Help End Global Obesity: Hey, Not All Social Networks Are Bad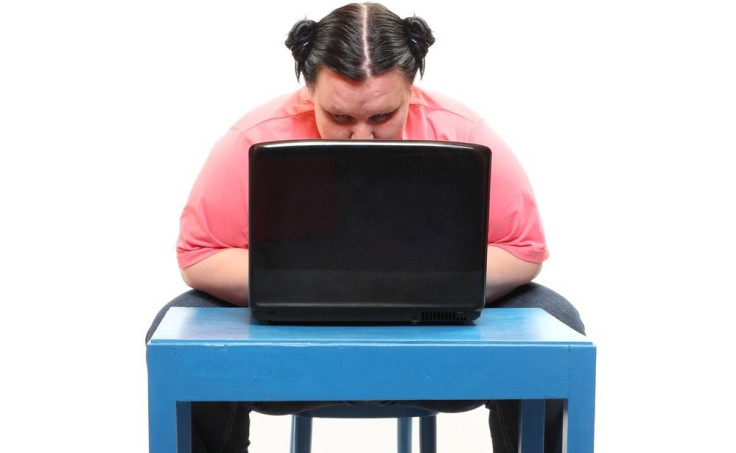 When it comes to social networks and obesity, most people will agree that they can be detrimental, as they may encourage those who are overweight to adopt unhealthier routes toward weight loss. However, there is also a positive side to social networks, specifically those that are less popular and more geared toward helping people lose weight — they may even help end the global obesity epidemic.
In an Imperial College London study, published for the World Innovation Summit for Health (WISH), researchers found that social networks around the world are helping people lose weight. According to the World Health Organization, worldwide obesity has almost doubled since 1980, with 1.4 billion adults aged 20 and up considered to be overweight in 2008. This rapid increase has been due in large part to the increasing globalization of fast food, poor education about eating healthily, and increasing tendencies to live sedentary lifestyles — spurred by transportation alternatives, urbanization, and sedentary workplaces.
Though social media networks may lower peoples' self-esteem with feeds full of perfect-bodied "friends," they have also shown promise in helping people lose weight because these friends can help with words of encouragement. One example of how this works is the smartphone app The Eatery, in which people post photos of their meals for others to rate and give advice on. A study from last month found that people were able to give advice comparable to nutrition experts.
The current study, which looked at 12 other studies comprising a total of 1,884 people, and spanned from the U.S. to Europe and East Asia to Australia, found networks like these are working. All of the studies analyzed the effect of social networking sites, which ranged in the way they tackled obesity, whether it was through engagement with peers — they could post their exercise stats to the site for others to comment on — or through nutrition and physical activity journals.
Although all the participants had comparable body mass indexes (BMIs) before their study periods, the researchers found that the 941 people who participated on social networks were most likely to lose weight — 1.4 percent more. "This study demonstrates that interventions using social networking services may result in a modest yet significant reduction in BMI in obese and overweight people," the researchers wrote in the journal Health Affairs. "As expected, the effects are gradual, reaching significance when the interventions are continued for at least six months."
Still, the researchers said that after 12 months, compliance with routines fell, and because of this, there was a lack of progress after 12 months. They said that with further research, experts may gain a better understanding of how to control for his, thus helping people keep the weight off after a year. In the meantime, policy makers should "adopt reforms that promote the use of anti-obesity social networking services, facilitate multi-stakeholder partnerships in such services, and create a supportive environment to confront obesity and its associated noncommunicable diseases."
Source: Ashrafian H, Toma T, Harling L, Kerr K, Athanasiou T, Darzi A. Social Networking Strategies That Aim To Reduce Obesity Have Achieved Significant Although Modest Results. Health Affairs. 2014.
Published by Medicaldaily.com