Weight Loss Success: Woman Loses Over 230 Pounds, Now Runs Ultra Marathons And Aspires To Body-Build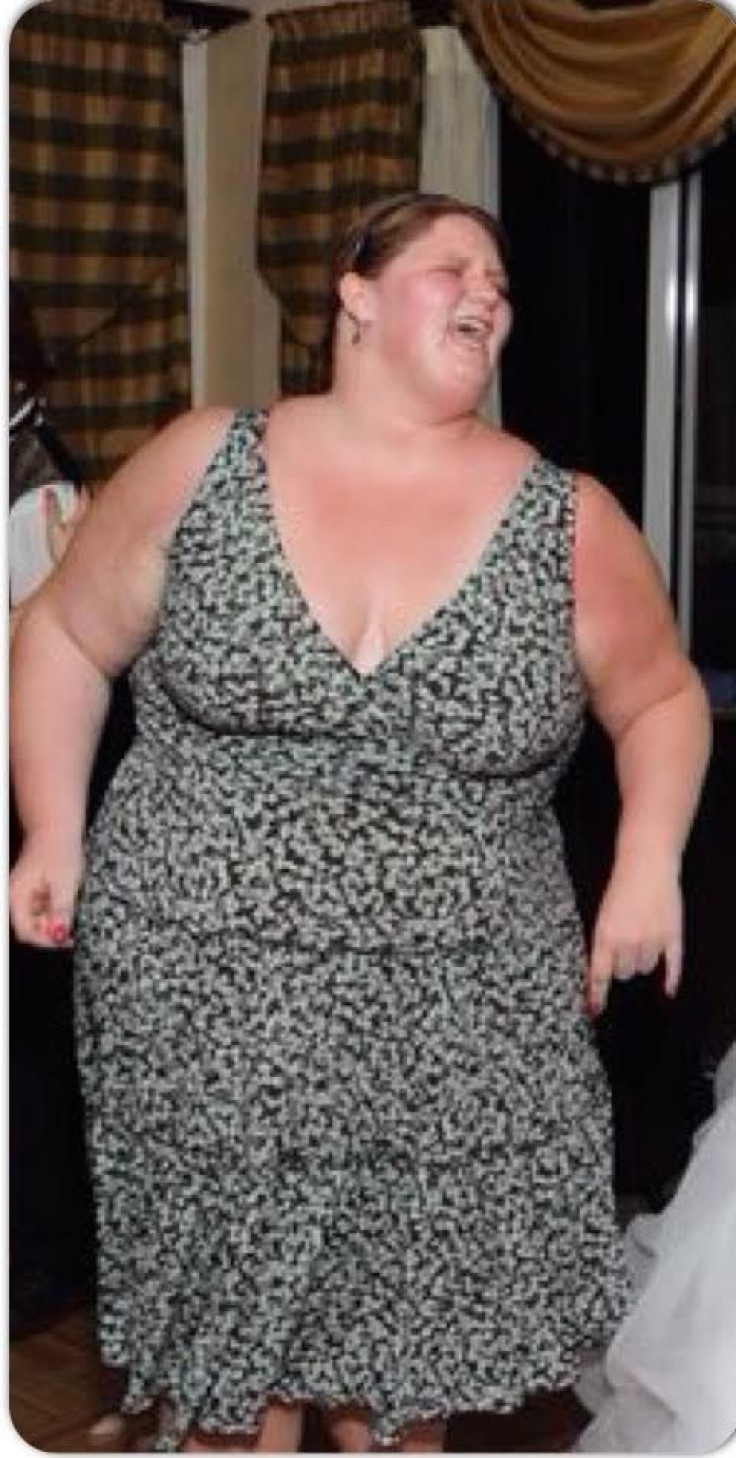 After an alarming doctor's visit, a 427-pound nanny knew it was time to change her lifestyle. Since then, she has lost more than half of her body weight, runs ultra marathons, and is currently training for her first bodybuilding competition.
In 2010, Michele Elbertson, went to get an annual flu shot. During a conversation with her doctor, he asked the usual questions about her diet and exercise. Elbertson was honest, admitting to eating fast food daily, and telling him she was unable to walk across the room without becoming fatigued.
Read: Genetic Risk For Obesity: Exercise Still Helps People With 'Obesity Gene' Lose Weight
"He became very serious and told me that if I didn't get my life together, I wouldn't live to see 27. That was my wake-up call," Elbertson told Medical Daily.
In the years after her life-changing doctor's visit, Michele adopted a healthier diet, consistent exercise routine, and got fitted for a Lap-Band - all of which have helped her achieve her extreme weight loss. Now, 30-year-old Michele weighs 193 pounds.
After having a Lap-Band fitted to help limit what she ate, she quickly lost 20 pounds, but then her weight loss plateaued. This lead her to start exercising and eventually running. To date, she has completed 50 half marathons, 30 marathons, two 50-mile, and one 100-mile race. She now aspires to body-build and is training for her first competition this August.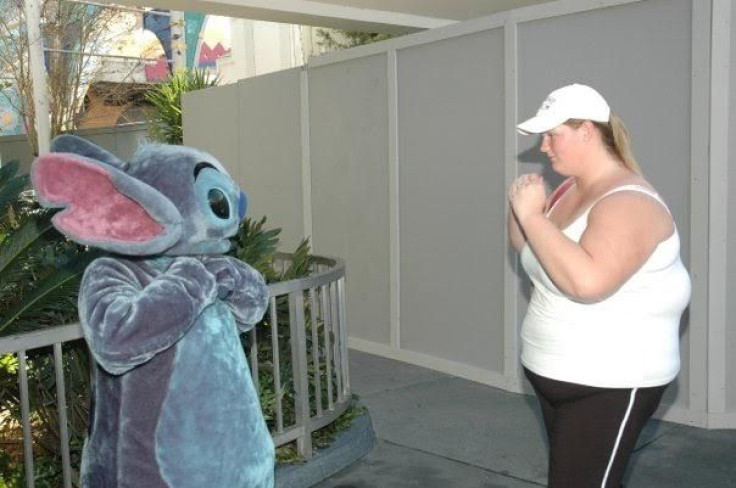 She is surrounded by a large support system of family and friends, but Michele's "main go-to" and "biggest supporter" is Jennifer Porto, who creates meal plans for her and trains her.
"Michele's biggest transformation lies in her mental attitude. She gave up previous bad habits, changed her entire lifestyle, stopped allowing her addiction to control her world, and properly executed a plan to save her own life," Porto, a NASM certified personal trainer and NPC bikini competitor, told Medical Daily. "In just 8 short months I've seen such tremendous growth and a shift in the way she thinks. She's confident now."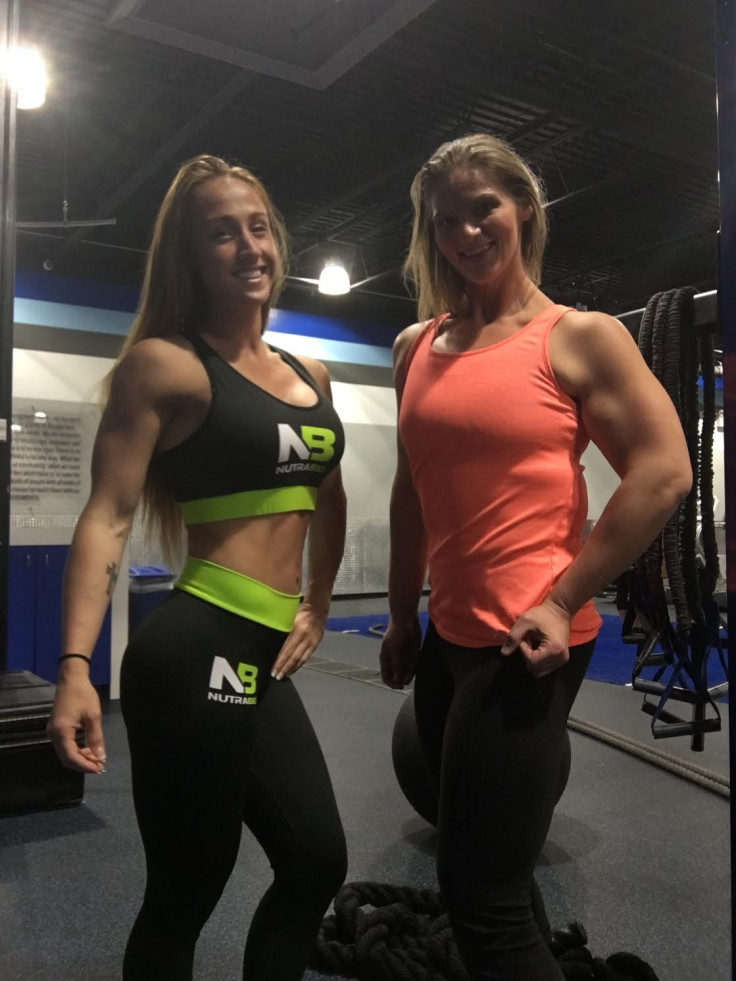 Michele, who now exercises 6-7 days a week, describes prepping for her competition as the hardest thing she's ever done, but adds that it's totally worth it. Jenn helps by writing out month-long plans to follow, and checks-in daily to hold her accountable.
"I think she wants to really show the world that people CAN do this. She has become a beacon of hope for people," said Porto.
Michele credits her mindset to her success. Her advice to others looking to achieve results like hers: "Don't try to lose weight for anyone else.....do it for you! Set a goal (not weight related) and focus on that. Weight can fluctuate at any given time - focusing on the number will drive you crazy!"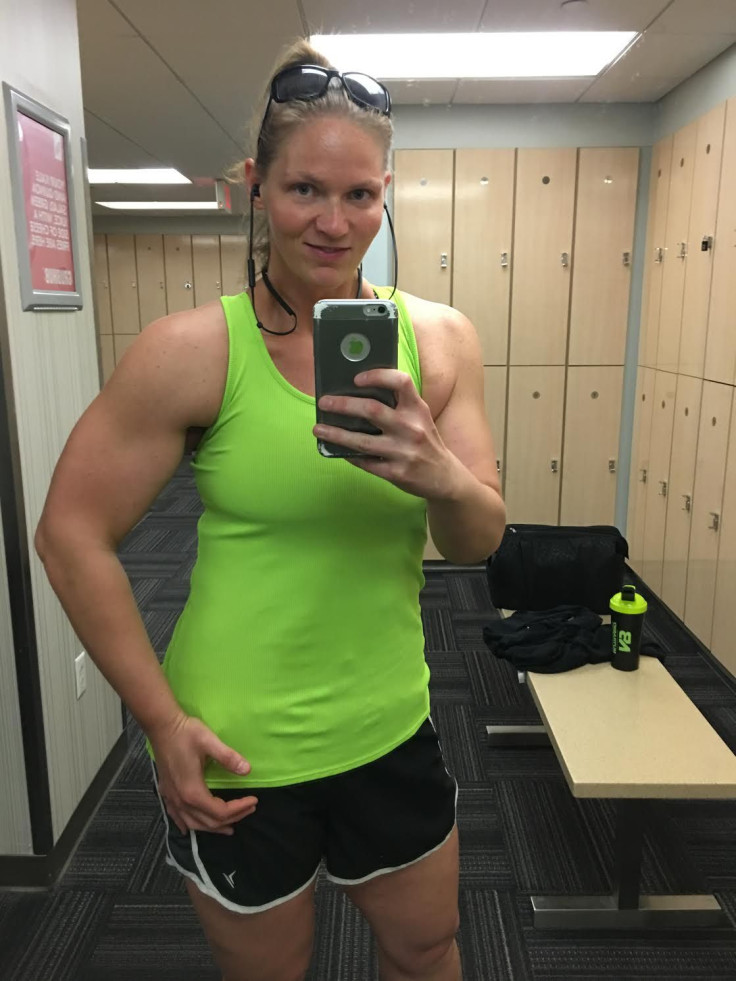 See also: Healthy Eating Experts Weigh In On Social Media Nutrition Trends: Registered Dietitian Nutritionists Discuss Latest Fads
In Honor Of National Eating Disorders Awareness Week, One Survivor Shares Her Journey Into Recovery
Published by Medicaldaily.com