Is Weight Watchers Being Replaced By Smartphone Apps? Diet Company's Shares Plummeted More Than 20% This Quarter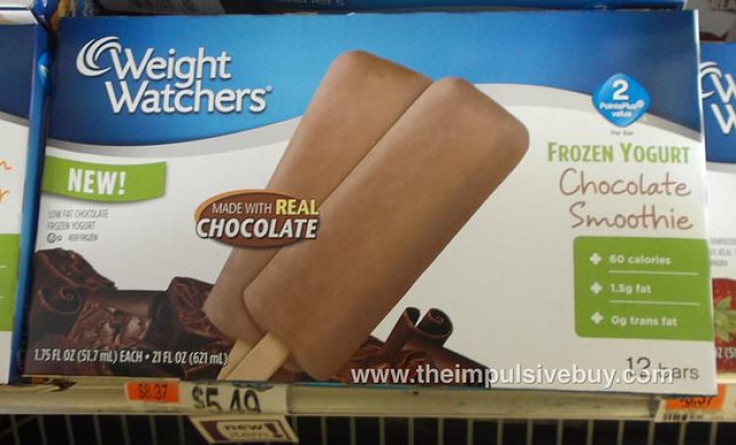 Weight Watchers International Inc., the famed dieting company, reported a huge sales decline this week. This marks the company's fourth straight quarterly sales decline, which could mean that in-person diet meetings are being replaced by more convenient weight-loss options like mobile phone applications, according to Bloomberg Businessweek..
"The headwinds from free apps and activity monitors have only continued to intensify," President and Chief Executive Jim Chambers said, according to The Wall Street Journal. "And our marketing efforts in the early part of this year have been less effective than we had hoped, putting our top and bottom lines under greater pressure."
At its inception in the early 1960s, Weight Watchers revolutionized the way people thought about losing weight. The program focuses on dieting as part of a long-term weight management strategy rather than a get-slim-quick scheme. Through Weight Watchers group meetings, participants are able to share with and encourage other people on their own journey to better health. Sharing personal weight-loss failures and successes in person, as well as relying on a calorie-count point system is what the company is best known for.
But with technology replacing social interactions in other areas of life, it was almost inevitable for the in-person Weight Watchers model to fall victim to the changing social tide. In many cases, friends are phoning, texting, tweeting, and Skyping in to various life events. And, with numerous other non-paid weight-loss options at their fingertips, people seeking a healthier lifestyle may be more prone to download a free app rather than pay a monthly subscription to attend weekly meetings.
Weight Watchers is not blind, however, to the fact that its approach may be outdated. With this quarter's disappointing returns, the company does intend to revamp its strategy going forward. Chambers said that the company plans to focus on bringing its weight-loss model up to date by incorporating innovation. "We don't like our performance so far in 2014, and we are working hard right now to improve it," said Chambers, according to The Wall Street Journal. "Our plans for the 2015 product innovation and healthcare initiative are on the right track."
Published by Medicaldaily.com